Job details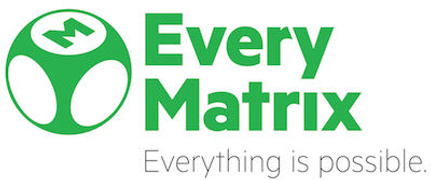 Junior Presales & Proposal Manager
Career level
Entry (0-2 years), Middle (2-5 years)
Employment type
Full time
Spoken languages
English
- Advanced
* all languages are compulsory
We are looking to hire a Junior Presales & Proposal Manager to join our Presales Team, who in EveryMatrix has to balance two very important aspects of the business: The delivery of RFPs/RFIs for giants of the gambling industry and help in the day-to-day activity of the Sales department by bridging the business-to-technical gap between Sales Management and the technical and product departments, either by relying on own knowledge and technical knowhow or by involving the correct resources in the presales phases.
Responsibilities:
• Support the process for delivery of compliant, professionally produced RFPs & RFIs(Requests for Proposals & Requests for Information) within customer defined timeframes.
• Support the proposal team, coordinate and review / edit proposal input from a variety of stakeholders
• Clearly communicate expectations to proposal team members and stakeholders and influence at a senior level.
• Ensure that proposal teams follow persuasive writing and proposal best practice guidelines.
• Oversee others to ensure the adequate quality levels of the RFP/RFI.
• Document template management in line with company branding.
• Work with project stakeholders to define project scope, goals, deliverables, resources and perform high-level project planning and scheduling as part of both the RFP/RFI process and, when necessary for other clients in presales phase.
• Track and report on proposal completeness status and provide status reports – monitoring progress against baseline.
• Archive the delivered RFP/RFI in a common repository, use and adapt the information & knowledge stored for further similar scope RFPs/RFIs.
• Be involved in the sales process together with the sales manager from lead status, all the way to client signing.
• Communicating with potential clients in presales phase – Direct discussions on MS Teams, chat, e-mail and other channels, making suggestions of what and how to be delivered according to their potential, business needs, technical capabilities and involvement and other client related specifics.
• Keeping track, follow up and proactively update the potential clients on the status of open questions, documentation, technical and business requirements, project plan etc.
• Focuses on removing impediments, help with technical questions & emails from Sales managers, 'how to' procedures and ensure that the correct resources are involved in the presales process at any time.
Requirements:
• Basic understanding of IT systems and lingo.
• At least 1 year of experience working with cross-functional teams and reporting to senior stakeholders across technical, financial and/or operational functions of the business.
• Ability to get things done under pressure.
• Knowledge of product development & product lifecycle.
• Good software skills (APIs, Microsoft Office suite, Gant Charts, JIRA/Confluence, productivity tools).
• Professional handling of potential client contacts and the ability to interact and solicit input for potential requirements.
• Strong documentation, oral and written English communication skills.
• Excellent organizational, prioritization and time management skills and the ability to balance multiple ongoing responsibilities and appropriately communicate issues.
• Analytic mind (strategic thinking); Decision-making; Commercially astute; Result oriented with problem solving skills;
• Fast learner and very adaptable.
• With initiative & responsible (respects deadlines/agreements etc.).
• Fast learner and very adaptable, experienced in working in a fast-paced project environment.
• Fantastic team spirit.
• Experience working in a fast-paced project environment.
Nice to have:
• Experience as Project / Integration Manager in an IT company is a very nice to have but not imperative.
• Knowledge of both theoretical and practical aspects of IT project management will be very useful.
• Knowledge management skills are a big plus.
• Technical University/Computer Science or University of Economics / Business-Management.
• Experience in Requirements Management desired.
• Experience with the gambling industry is a plus.
• Project Management Certification or courses are a plus.
Perks and Benefits:
Headquarters in the heart of the city, at Unirii Square
Flexible schedule
Private Medical Subscription
Daily Catered Lunch
Our own in-house gym, health & well-being programs
Bookster subscription & Books corner (online and offline)
Fun corner: pool, ping pong table, PS4, lots of board games
Internal & external training
Team Activities, Friday Bars, Summer Party & Christmas Party (we like to 'Work hard, party harder')
Extra vacation days with every year inside the company
Anniversary Gifts
Fruits Tuesday
Online interview
Please let us know if you have IT lingo and Project Management experience in the IT field.