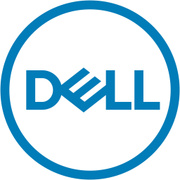 Junior Onboarding Specialist - US hours schedule
Career level
Entry (0-2 years)
Spoken languages
English - advanced
Junior Onboarding Specialist - US hours schedule
Competitive salary
Bucharest, Romania
People make Dell – so wherever in the world they work, everyone is rewarded for their contribution. Ready to develop your career in a truly global company? Within the Dell Financial Servicest Dell, we are looking for an Junior Onboarding Specialisto join our team in Bucharest.
Dell is a collective of customer-obsessed, industry-leading visionaries. At our core is a commitment to diversity, sustainability and our communities. We offer unparalleled growth and development opportunities for our team members. We believe that technology is essential for driving human progress, and we're committed to providing that technology to people and organizations everywhere, so they can transform the way they work and live.
Key Responsibilities:

This person will be responsible for accurately projecting weekly contact demand by channel(s), entitlement, and queue and/or managing the supply accuracy of the headcount for the business and ensuring appropriate staffing levels to handle the anticipated demand.
Informs technicians of schedule adherence violations.
Informs leadership of technician violations.
Must be able to instantly determine queue personnel needs during times of heavy call volume.
Handle Incident Management Tickets within Service Level Agreement (SLA)
Handle Onboarding Tickets within SLA
Send intraday and end of day reports as well as other regular daily reports
Send updates when Service Level is missed for 3 consecutive intervals
Essential requirements:
Basicnowledge of scheduling and real time principles and strategies, including agent skilling, shrinkage and call routing
Basic knowledge of forecasting/planning models and queue metrics to ensure accurate hiring plans to forecasted call volume/head count
Basic to intermediatekills in Microsoft Excel
Can manage and update simple templates with minimal supervision
Adept in computing for usual SLAs like Service Levels, Occupancy, Absenteeism and Average Handle Time(s)
Benefits:
Our people are the most critical component of our long-term success and their health and well being are our priority. You will enjoy a comprehensive, locally competitive benefits package.
Dell is an equal opportunity employer. All qualified applicants will receive consideration for employment without regard to race, color, religion, sex (including pregnancy), sexual orientation, gender identity and/or expression, national origin, protected veteran status, disability, genetics, or citizenship status (when otherwise legally authorized to work) and will not be discriminated against on the basis of such characteristics or any other status protected by the laws or regulations in the locations where we operate. Dell encourages applicants of all ages.