Job details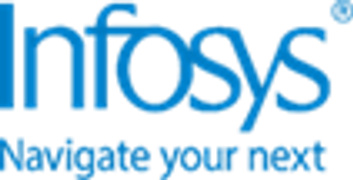 Junior Mobile Device Management
Career level
Entry (0-2 years), Middle (2-5 years)
Employment type
Full time
Remote job
(the activity is performed from home)
Spoken languages
Romanian
- Native
, English
- Advanced
* all languages are compulsory
About Infosys:
Infosys is a global leader in next-generation digital services and consulting. We enable clients in 50 countries to navigate their digital transformation. With over three decades of experience in managing the systems and workings of global enterprises, we expertly steer our clients through the many next of their digital journey. We do it by enabling the enterprise with an AI-powered core that helps prioritize the execution of change. We also empower the business with agile digital at scale to deliver unprecedented levels of performance and customer delight. Our always-on learning agenda drives their continuous improvement through building and transferring digital skills, expertise and ideas from our innovation ecosystem.
Education, Qualification and Skills:
Experience working with the ServiceNow ticketing tool;
Mobile Device Management understanding (terminology, functioning principle);
Good command of Active Directory Users and Computers;
Basic knowledge in Network;
Experience in PowerShell and/or Python scripting;

Should be able to work with colleagues from different cultures
Experience in running operations with ITIL processes / ITIL certified;
Strong analytical and troubleshooting skills;
Good verbal and customer handling skills over phone (service desk function);
Strong Business Communication skills;
Willingness and flexibility to learn new technologies such as Azure Active Directory, Microsoft Endpoint Management etc.
Key Responsabilities:
Provide level 3 production support for Mobile Device Management environment (MobileIron on premises);
Managing a fleet of overApple mobile devices (iPhones and iPads);
Upgrade and test the MobileIron components;
Create, test and deploy configurations for mobile devices;
Create, test and deploy policies for mobile devices;
Deploy applications to mobile devices following the client's and troubleshooting the MobileIron servers;
Perform analysis of repeated incidents and come up solutions that help in preventing such to automation by analyzing repeated tasks and transform to automated tasks there by reducing manual effort.
Benefits:
Health Insurance;
Mobile Phone;
Meal Tickets;
Pension;
German Classes
Visit to see how Infosys can help your enterprise navigate your next.
All aspects of employment at Infosys are based on merit, competence and performance. We are committed to embracing diversity and creating an inclusive environment for all employees. Infosys is proud to be an equal opportunity employer.