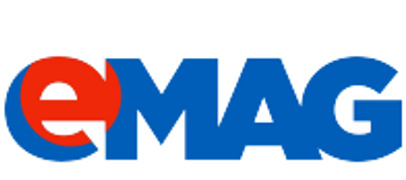 Junior Marketing Budget Analyst
Career level
Entry (0-2 years)
Job Scope
The Junior Marketing Budget Analyst is a smart, creative, analytical thinker who can drive improvements in marketing spend effectiveness, through accurate budget tracking and in-depth analysis.
The successful candidate will be responsible for tracking & analyzing budget data by extracting information from multiple sources, as well as processing financial documents.
This position is ideal for a candidate aiming at developing his/ her attention to detail and business reporting skills that would eventually lead to advanced understanding of marketing actions role reports to the Strategy & Business Planning Manager.
Responsibilities
Prepare the analysis framework by centralizing and verifying the relevant marketing cost & budget data from different internal data sources;
Act as liaison between Marketing and the Financial department on budget related matters;
Be part of the yearly budget planning process by helping forecast budget requirements and centralizing all marketing budget lines; keep updates throughout the year;
Verify and transmit the required documents for Marketing related payments to the Accounting team;
Be actively involved in the monthly financial-accounting closures;
Also, prepare regular marketing budget KPI reports.
Requirements
Bachelor's degree in a discipline relevant to the marketing field;
Outstanding analytical skills, as well as a natural inquisitive personality;
Attention to detail;
Above average Microsoft Excel knowledge;
Ability to generate deliverables in fast-growing business environment;
Self-starter who can think strategically and independently and also collaborate with others and work well in a team;
Excellent verbal and written communication skills.
Benefits
At eMAG, we are constantly moving forward and we love what we do. If you are passionate about your job, whether it's offering consultancy to a customer or writing a code line, and you aim high, then you belong with us, the No. 1 IT company to work for in Romania (according to a Biz Magazine study in 2017).
We provide you with the best development programs to improve both your soft and job specific skills, but it is you who decides what you want to learn and where you want to go. The possibilities are endless.

We know benefits are important, that's why we provide you with a full range of them:
• Medical subscription;
• A monthly budget you can spend on flexible benefits - meal tickets, travel vouchers, trainings for your development;
• Employee discounts;
• Access to the Bookster library;
• Fruits, juice, water and coffee at the office;
• Other discounts (gym, pizza, car wash and others).