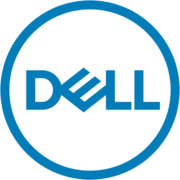 Junior Contract Auditor - US hours
Career level
Entry (0-2 years)
Junior Contract Auditor - US hours
Competitive salary
Bucharest, Romania

People make Dell so wherever in the world they work, everyone is rewarded for their contribution. Ready to develop your career in a truly global company? Within the Dell Financial Services at Dell, we are looking for a Junior Contract Auditor oin our team in Bucharest.

Dell is a collective of customer-obsessed, industry-leading visionaries. At our core is a commitment to diversity, sustainability and our communities. We offer unparalleled growth and development opportunities for our team members. We believe that technology is essential for driving human progress, and were committed to providing that technology to people an d organizations everywhere, so they can transform the way they work and live.

Key responsibilities:
Conducts internal audits of all contracts and lease documents between DFS Customers and the business.
Is responsible for validating all pertinent and binding information to reduce risk and exposure.
Reports errors and findings as needed and more formally through tracking and reporting.
Interacts with internal business partners and make process recommendations.
Adapts to business priorities, strategy and direction

Essential requirements:
Good verbal and written communication skills
2-3 years of previous relevant experience
Excellent written and verbal English skills
Strong attention to detail
Ability to work in fast paced, deadline driven environment
Open to change and willing to adapt with the business needs

Desirable requirements:
Leasing experience
Experience in financial services/banking
Flexible with work schedule (especially during month end close)

Benefits:

Our people are the most critical component of our long-term success and their health and well being are our priority. You will enjoy a comprehensive, locally competitive benefits package.

Dell is an equal opportunity employer. All qualified applicants will receive consideration for employment without regard to race, color, religion, sex (including pregnancy), sexual orientation, gender identity and/or expression, national origin, protected veteran status, disability, genetics, or citizenship status (when otherwise legally authorized to work) and will not be discriminated against on the basis of such characteristics or any other status protected by the laws or regulations in the locations where we operate. Dell encourages applicants of all ages.