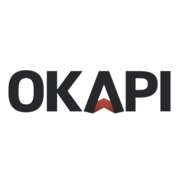 JS/PHP Developer
Gross salary / month
800 - 1000 €
About Okapi

We are a digital design & development agency based in Bucharest, Romania and we work with both startups and seasoned entrepreneurs from US & Europe, helping them transform ideas into polished products.

We are currently looking to expand our team with proficient back-end developers. You are a perfect candidate if you are:

- Familiar with JS/PHP;
– Able to optimize code/database queries to ensure a fast API response time;
– Aware of security practices, think of and prevent alternative execution flows that could lead to a breach;
– Able to write unit/integration tests for the code, a TDD approach would be ideal;
– Big bonus: Linux experience, sysadmin skills, AWS experience, security in mind.
Apply below to become part of a great team of experienced designers, developers and project managers, with a passion for all things digital. You will have the chance to be part of interesting projects and see an idea come to life.

We are offering:

- a friendly environment where you can follow your passions and develop your skills;

- a flexible schedule (no strict working hours);

- paid vacations;

- a variety interesting & challenging projects;

- performance bonuses.

Apply below and tell us who you are and what you've done. Let your previous experience speak for you. We look forward to getting to know you!