Job details
INACTIVE AD:
The employer is not currently actively recruiting for this position, but you can apply for the ad.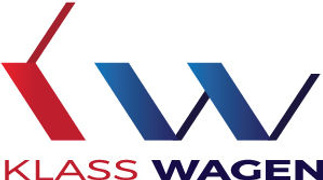 Join us in Budapest! Rent-a-Car Agent Job
Career level
Entry (0-2 years), Middle (2-5 years)
Employment type
Full time
Spoken languages
English
- Medium
, Hungarian
- Medium
* all languages are compulsory
Hiring candidates willing to relocate
Yes
Do you want to live and work in Budapest?
Do you like talking to people and you can easily speak in English and Hungarian (conversational level)?
Do you like driving new cars every day and be part of a young, friendly and supportive team?
Are you a dedicated and determined person, who doesn't give up when things get difficult?
Are you available and willing to work night-shifts also?

If you answered YES to all the above, then THIS JOB IS FOR YOU!
Join the Klass Wagen Budapest team and step towards a surprising career in Customer Service!
We appreciate determination when it comes to work, enthusiasm when it comes to clients and loyalty when it comes to colleagues! This is what we expect from you and what we offer you, among others.

Please read below about your responsibilities, your working hours and your benefits, then, apply confidently ONLY if you believe that you WANT, ARE ABLE and LIKE to do these activities daily, within this program.
JOB DESCRIPTION:
The activity is being carried out in the proximity of Budapest's airport.
Although the job is set in BUDAPEST, it is promoted in multiple locations for people who are interested in relocating to Budapest.
WE OFFER a RELOCATION PACKAGE, within a residential complex, nearby the airport, with very favourable accommodation fees (details will be offered during the interview).

RESPONSIBILITIES:
Receives the rented vehicles from our customers;
Checks the state of the returned vehicle (identifies potential damages);
Records the damages and cashes-in the corresponding amounts from the customers;
Takes delivery – receipt minutes and keeps track of them;
Is responsible for the cars' maintenance and for keeping them up in impeccable shape;
Provides transportation for customers from the airport to the company headquarters and back;
Ensures an FLAWLESS CUSTOMER CARE

WORKING HOURS:
Working from Monday to Sunday, and the program is divided into 2 shifts:
Day-shift:-08:30 – 20:30 (2 hours lunch break)
Night-shift:- 20:30 – 08:30 (2 hours lunch break)
4 days working by 2 days off!

WE OFFER:

A friendly, bureaucracy-free team;
Managers that are OK, we care about the well-fare of our employees and help them whenever we can both personally and professionally;
REAL potential for growth and promotion;
Appreciation and appropriate remuneration for a job well done;
Dedication is rewarded!
ABOUT KLASS WAGEN
Klass Wagen has been active for over a decade in the vehicle renting domain in Romania, becoming a national leader on the market segment for trips of holiday type. Our fleet of over 3000 vehicles is present in the main Romanian cities that have airport. We are welcoming our clients through our own agencies.

The Klass Wagen Team has over 100 colleagues focused on offering our customers an unforgettable experience. Witness to that are the positive reviews coming from our customers on social networks.

Our company's activity grew constantly and we are in search of new colleagues. We are coming now with ambition and trust that we can do wonderful things in Hungary/ Budapest as well. If you want a friendly working environment, no bureaucracy, OK managers, who reward dedication and care about the well-fare of the employees, helping whenever possible both personally and professionally, we invite you to apply to our positions.
Online interview
Why do you want to work with Klass Wagen and to relocate to Budapest?
Do you have driving license?
On a scale from 1 to, how well do you speak Hungarian? But English?
Are you also available for night-shifts?