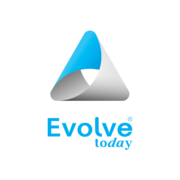 JavaScript (React) Technical Team Leader
Career level
Senior (5-10 years)
Gross approximate salary / month in euro
1359 €
For our business partner, a global leading technology provider specializing in live-gaming platform we are hiring JavaScript (React) Technical Team Leader to establish and manage their local JavaScript department.
Their products and services provide casino operators with the ability to engage their players through the excitement, trust, and sophistication found in the real casino gaming experience.
Responsibilities:
Lead and mentor a team of JavaScript Developers;
Maintain a Development Roadmap and execute towards its milestones
Plan and prioritize new development epics together with business stakeholders
Estimate development efforts and communicate timely about the progress, status or shortcomings to reaching your goals
Timely plan the team development in terms of size requirements and technical know-how
Design innovative solutions to new and emerging development challenges, and lead the team to adopt these new technical solutions
Maintain and develop a robust system architecture with scalability and high-availability in mind.
Work with product teams and graphic designers to understand user interactions.
Optimize application for maximum speed and scalability.
Translate development prerequisites into infrastructure requirements towards the infrastructure team (Database Technologies, System architecture, distribution, caching, etc).
Requirements:
in Computer Science or equivalent.
3+ year of experience with managing web teams.
4+ years of experience with JS, HTML, CSS, JQuery and Ajax, React/Redux
4 years of experience in web development (Angular/2, React) – MUST
2+ years of experience in server side development () and at least one JS client-side framework (Angular - advantage).
Strong Leadership skills – Ability to inspire, motivate, train and manage the team to meet high goals
xcellent English communication skills, both verbal and written.