Job details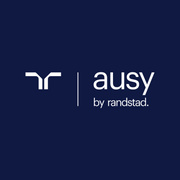 Java Software Engineer
Looking for Premium Talent
Career level
Entry (0-2 years), Middle (2-5 years), Senior (5-10 years)
Employment type
Full time
Role overview
Have you dreamed about solving complex software problems in domains like tactical navigation or air control?
We're looking for a technically skilled Java Software Engineer who is ready to build solutions that could impact the future. You will be part of the team involved in a project designed to fully support the command team in each stage of a naval operation.
Responsibilities:
Review requirements, specifications and technical design documents, and provide timely and meaningful feedback;
Design, develop, deploy and integrate various features into existing or new products;
Develop test automation and testing suites;
Participate in peer code reviews and product feature reviews;
Perform research on various technologies and define architectural improvements;
Drive software ideas from concept to reality in a team setting;
Become a product expert in key areas to facilitate higher quality development efforts;
Drive adoption of new technologies and contribute to continuous increase of technical knowledge.
Requirements:
Experience with Java development and tools (Eclipse, IntelliJ);
Strong understanding of Data Structures, Design Patterns, and Architectural Patterns;
Familiarity with CI/CD tools such as Jenkins, Ansible or similar tools;
Foundation in software engineering processes and best practices;
Knowledge of Linux and basic bash scripting;
Proficient in debugging problems in a distributed system;
Passionate about computer science and developing software;
Committed to the highest levels of quality;
Bachelor's/ Master's Degree in Computer Science or similar degree;
Ability to work in a cross-functional team;
Good written and verbal communication skills;
Spoken and written English proficiency.
Would be a plus:
Experience with OSGi or other frameworks like Spring Framework ;
Hands-on working with Agile Scrum, Kanban, XP, or similar Agile frameworks.
Benefits:
Competitive salary with performance-based bonus opportunities;
Professional and international working environment;
Flexible and casual work culture;
Possibilities of promotion and development of a career plan;
Benefit from international career opportunities;
Access to a private medical insurance to take care of your health;
Meal tickets.
*Due to current situation, we take all the necessary measures for everyone's safety. All our recruitment process steps will be taken remotely.
AUSY Technologies Romania is part of the AUSY Group, an international Consulting and Engineering company in Advanced Technologies with a business model based on innovation and complementary services between information systems and industrial systems. As a subsidiary of the Randstad Group, we operate within IT, Engineering, Sales & Marketing, Finance, Life Sciences and Human Resources.
AUSY Group is present in Romania since 2008 with a constant growth. AUSY Technologies Romania has offices in Sibiu and Bucharest.
Our mission is to be a trusted technology partner, providing clients with innovative software project solutions and tailored consulting services. AUSY Technologies Romania works with clients on a vast range of projects across diverse industries, among which Automotive, Transportation, Security, Telecommunications, Aeronautics, Space Industry, Defense, Energy, Healthcare, IT and Banking, Multimedia and many more.
How do we really make the difference? It's all about our team!
AUSY Technologies Romania is founded on the excellence of our engineers and we consider our crew to be our most valuable asset. Our Agile software team is comprised of over 200 highly skilled specialists. We rely our success on our talented, determined and creative colleagues. AUSY's culture encourages our people to innovate, challenge, explore and grow!
We are dedicated to provide the best features based on our partners' needs, to integrate and manage the right mix of services for a hybrid customized solution. Our goal is to keep the quality of our expertise at a top level and keep our partners' costs in the right balance.
AUSY undertakes to protect all personal data entrusted to it. We will ensure that your personal data is processed in a manner that ensures appropriate security and confidentiality.
The AUSY Group's privacy policy is available here www dot ausy dot com/privacy-notice/.