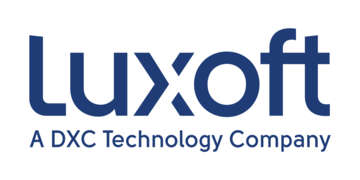 Junior DevOps
Career level
Entry (0-2 years), Middle (2-5 years)
The engineers will be involved inlarge integration projects sold via a Platform As A Service model. It includes the development of specific solutions for each customer and the support of these solutions. The Platforms follow an Open Automation strategy.
Our team:
Technologies used:
The main components are Python, Ansible, Robot Framework and Jenkins. It also incorporates event-buses such as RabbitMQ and open standards such as YAML, JSON and OpenStack.


• Support of Customer solutions. This needs to be high-touch support in recognition of the subscription fees and Juniper's incentive to maintain renewals. Support using standard Juniper Technical Assistance Center ("JTAC") processes, tools and SLAs. This will include investigating, documenting and resolving software bugs.
• Sustaining engineering of the Platforms themselves independent of any one Customer. The Platforms are assembled from various open source projects which are constantly evolving. Our Platforms will need continuous technology refreshes. Sustaining engineering of the platforms under the direction of Juniper to include updates and patches of open source frameworks, development of Juniper-proprietary extensions, release testing, documentation.
• Solution creation / project execution. This will be in the form of remote development resources working at the direction of Juniper onsite consultants responsible for capturing customer requirements and defining high-level designs as a part of a customer project. This could also be delivering projects such as VNF On-boarding.
Must:
1. Network Automation
Indicative skills and capabilities are:
• Agile Processes such as Scrum
• Git software repository skills
• Open Source software such as Jenkins, Ansible, Robot Framework, RabbitMQ
• Programing Languages such as Python, SQL, etc.
• Virtualization such as VMs, Docker, Kubernetes
• Juniper Products such as MX, EX, SRX, Contrail, etc.
• Networking Standards such as Open Stack
• VNF On-Boarding and testing
• Fluent in English

2. VNF On-boarding

Indicative skills and capabilities are:

• Creation of VNF on-boarding related artifacts
• Provisioning of VNF artifacts on CSO
• Integration with VNF configuration and KPI extraction
• 3rd party EMS deployment into production.
• 3rd party EMS Integration with CSO
• Onboarding into Suppliers assurance platform
• Validating CSO can inject the CLI into VNF
Nice-to-Have Skills:• Network Implementation & Test Automation ("NITA") platform.
• Juniper Event Driven Infrastructure ("JEDI") platform