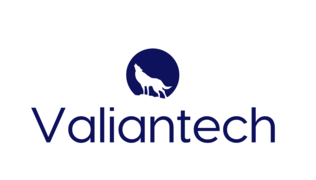 Java or JavaScript QA Automation Engineers
Career level
Entry (0-2 years), Middle (2-5 years), Senior (5-10 years)
Spoken languages
English, Spanish
This is a great opportunity to learn new skills and work on a new exciting venture with an important leader from the Banking industry based on Milton Keynes, UKnd be part of a really talented, global engineering community.

Valiantech Limitedre seeking experienced Java or JavaScript QA Automation Engineerso join one of our clients in their digital transformation journey. You will be working in an Agile and rapidly expanding global team where you will be driving innovation and a startup mindset to this fast growing business.
F2B Testing using Selenium / Cucumber or similar
Must be prepared to perform some manual test execution
Capable of writing tests using Java or JavaScript
Experience working in a fast paced, dynamic and agile working environment
Designing and implementing testing automation framework
Definition of scenarios for test
Ability to work autonomously and instill best practice
Experience working with JIRA & Quality Centre
Experience formulating a test plan / strategy for a new project
Experience creating test scenarios / cases
Experience writing accurate and detailed test reports / raising defects
Experience testing responsive web sites (desktop / tablet / mobile) using Appium
Experience testing restful APIs/SOAP
Design, develop and execute performance tests
Design, develop and execute white box and black tests
Review requirements specifications and technical design documents to provide timely and meaningful feedback
Plan and coordinate testing activities with end users
Plan and coordinate testing activities with the penetration testing team
Identify, record, document thoroughly and track bugs
Perform thorough regression testing when bugs are resolved
Ensure that issues are fully resolved in all testing environments
Ensure all necessary documentation (Test Plan, Test Cases, SIT & UAT Test Completion Reports) and associated sign-offs in-place prior to a release
Help answer technical support questions and troubleshoot issues
Knowledge and skills required:

Essential
Good english level both speaking and writting
Selenium
Maven
Git
Jenkins
Junit/TestNG frameworks
Java and/or JavaScript
Appium for mobile test automation
Selenium Grid
Cucumber
Jira
HP ALM
Database knowledge (DB2, PostgresSQL)


Desirable:
Knowledge of Banking environments
Spanish is a plus
J-meter Maven
Database knowledge (Casandra, DBMaria, Hadoop)
Candidates from all levels will be considered!
What We Offer
Valiantech Limited is an equal opportunity employer where we embrace diversity, respect and seek to empower each individual and support their diverse perspectives, skills and experiences within our workforce. We offer people around the world a supportive, challenging and inclusive working environment. We value your passion and commitment, and reward your performance. Keen to achieve the work-life agility that you desire? We're open to discussing how this could work for you (and us).
Relocation pack included in this job offer.
Competitive salary
22 days of annual leave in addition to the official Bank Holidays.
Bonus of up to 10% of yearly salary based on performance reviews.

You will join a team who
Have a test first mentality and a desire to write good quality, future-proof code.
Expect developers to write thoroughly tested code.
Thrive when collaborating with other engineers, DevOps and Product to fully grasp how the application works both functionally and non-functionally.
A team player and value working in a cross functional team.
Curious and are always on the lookout for ways to improve the way you and your team work.
For more information we'd love to hear from you!


Online interview
What experience do you have working with Java or JavaScript?
Do you have experience in the banking industry domain?
Do you have experience with automation testing tools validating restful apis, web browser, mobility testing or performance testing?
Please do let us know your expected annual gross salary range.
What will motivate you to move to the United Kingdom? Are there any conditions or deal breakers?