Job details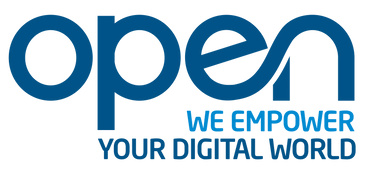 Java EE Developer
Looking for Premium Talent
Career level
Middle (2-5 years), Senior (5-10 years)
Employment type
Full time
Open Digital Services Roumanie is an IT services company that employs consultants and programmers with a high standard of professional training, experienced in international projects that involve cutting-edge technologies.
We are specialized in complex applications, which allow the optimization of the activity and maximization of the profitability for our customers.
We offer evolving solutions in various fields, such as finance, medicine, information security or public administration.
Are you a mid level or an experienced Java Developer that wants a stable environment or you want to learn more in Java EE Technologies? We are looking for enthusiastic, mature team members that share our passion for excellence.
We have Mid-Level or Senior Java Developer positions available.
Their assignment will be to analyze, design, adapt and develop the Java applications , assure support to the project teams in analyzing, development, implementing the new developments and perform unit tests, creating project documentation, assisting the team with analyses of production incidents.
Technical skills and requirements :
Minimum 4+ years hands-on development experience in Java, with exposure to JEE
Technologies: JEE7+ : EJB, CDI, JMS, JPA, JAX-WS, JAX-RS, JSP, JSF, Servlet,
Methodologies: Scrum / Agile
Experience in banking / financial sector in IT is a plus
Education and soft skills:
Technical bachelor / university degree
Knowledge of English language
Balanced, determined, solution oriented and passionate about programming
Analytical skills and good communication skills
Ability to openly present the ideas
Independent, self-motivating, with customer focus and ability to manage multiple tasks
Proactive, flexible approach
Understanding business objectives and deadlines.
We offer:
Exciting new career in a dynamic, growing organization
Professional and friendly working environment
Health insurance coverage
Meal tickets
Continuous learning by having access to technical training / certifications
Gradually increased number of annual holidays from 21 to 25
Private medical subscription for the family members
Internal referral program.