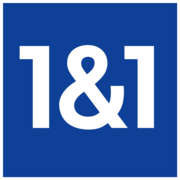 Java Script Developer Working Student
Career level
Entry (0-2 years)
Spoken languages
English, Romanian
About Us
With 15 million customers, 1&1 is one of the world's leading web hosting and internet service providers, serving both private and commercial users. The company offers a wide product range, from hosting and domains to dedicated and cloud servers, e-mail and e-commerce solutions.
The technology hub in Romania is the second largest software development center of the 1&1 Group and strives to offer own innovative products for millions of customers worldwide, plus high quality maintenance and dynamic enhancements for our software.
Project Description
We are looking for a Working Student, Java developer for our Shops and Offers Development team in Bucharest.
The Shops and Offers team is part of the Portal Business Solutions department of 1&1.
Central to our business are our web portals. Making them available to customers and building secure flows that lead to or from the portals requires a holistic approach to software development and means that Shops and Offers team business covers the whole range of topics from CMS related work, to web services, caching, DBs and all the communication flow that happens in-between.
As a result, we contribute significantly to the company's success.
Your tasks
Develop new features that add functionality to the Shops and Offers Platform
Maintain, refactor and evolve a Java-based Content Management System
Participate in all phases of the development lifecycle of artifacts within a microservice oriented architecture
Contribute to cross-project technical topics like: Secure SDLC process, Continuous Delivery process, Design for testability, and others
Have very good command of English language (both written and spoken)
Develop projects in a distributed team
Interact daily with all the roles of a project team (developer, QA, operation engineer, product owner)
We expect
Java 8 and related technologies
Spring and related features: Spring Boot, Spring MVC
RESTful Web Services
Relational Databases, SQL and ORM technologies (JPA, Hibernate)
You to have a proactive approach towards your work and processes
We appreciate
Knowledge on microservice oriented architecture
If you can identify and apply design patterns
Building web portals (integrate frontend artifacts into java web applications)
Unit testing and integration testing
Experience with a frontend framework
Experience working with a CMS
Knowledge about Enterprise Integration Patterns
A full-stack approach to projects
Security knowledge
Domain Knowledge in building online portals or e-commerce.
An outgoing, "get things done", positive attitude
*This is a paid internship for a period of 6 months, with extension possibility.