Job details
INACTIVE AD:
The employer is not currently actively recruiting for this position, but you can apply for the ad.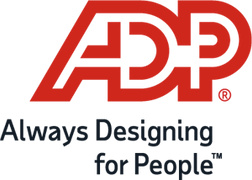 Career level
Middle (2-5 years), Senior (5-10 years)
Employment type
Full time
Mission:
Within an Agile team you will participate in the development of ADAPT which is our home-made Identity and Access Management solution.
You will join our global DevOps team where you will be able to express all your talent: propose new features, design solutions, develop UI and connectors, test and deploy to users.
A part of your role will be to provide an answer of production incidents and prevent them by proactive actions and appropriated monitoring responses.
Operational Maintenance of the current IAM solution.
Ensure the monitoring of Production and provide Tier 3 support expertise
Requirements:
Minimum 3 years of development working on end to end products in an agile organization.
Development Languages: Java, Groovy, Angular, Rest API, HTML5, CSS, SOAP, XML
Scripting : PowerShell, JavaScript, SQL query
SGBD: Oracle Database, SQL Server
Systems: Unix, Windows
Nice to have skills:
Having already worked on Identity Management
Agile, Scrum, UML, DevOps
Knowing Active Directory, LDAP, Office 365
Automation & testing, continuos delivery
Process automation
Machine Learning
Personal Skills:
Collaboration: ability to work within an international team, as an individual and a member of a larger group
Communications: writing skills, ability to articulate solutions in a concise manner, and presentation skills.
Sense of responsibility, creativity, autonomy