Job details
INACTIVE AD:
The employer is not currently actively recruiting for this position, but you can apply for the ad.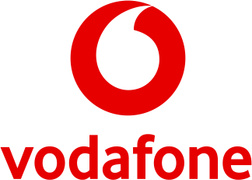 IT Recruiter (Fixed Term Contract)
Looking for Premium Talent
Career level
Middle (2-5 years), Senior (5-10 years)
Employment type
Full time
If you're looking forward to joining a community rather than just a company, you've come to the right place.
We are currently expanding our Recruitment Team and are looking for talented people who experiment, fail fast and innovate at pace. You can contribute towards connecting people, businesses and communities in the digital World with us.
Responsibilities:
Own end-to-end recruitment process;
Be the first contact with potential candidates, seamlessly leading them through the recruitment process from job posting, sourcing, initial contact, scheduling interviews, to providing guidance up to point of offer Lead the Employer Branding initiative;
Be the face of the organization at events and job fairs, connecting with universities and other community networks to fill our talent pipeline with outstanding A-players Pro-actively build network of technical specialists within Engineering, Software Development and all IT niche areas Reporting;
Keep track of the recruitment and selection records in order to facilitate appropriate reporting and decision making related to recruitment and selection.
Requirements:
Fluent in spoken and written English: you must be extremely proactive in communicating;
Have a verifiable track record of success as a recruiter in a fast-paced, high volume environment;
Experienced in recruiting methodologies: interview, assessment centers, phone interviewing;
Have the unique ability to function as an army of one, but also be a team player;
Passionate about networking.
What we expect from you:
You must be an extremely fast learner who doesn't get frustrated easily with challenges;
You must be comfortable handling high-pressure situations calmly and methodically;
You must be very good at figuring out what needs to be done in ambiguous situations.
We are NOT a good fit for you if:
You are not obsessed with being the very best at your job that you possibly can be;
You are not extremely detail-oriented and methodical in how you approach problems.
What you can expect from us:
You will learn new valuable skills faster while working with us than at any other company;
We will always try to be fair, empathetic, and understanding of your situation;
Expect talented, motivated, intense, and interesting coworkers who love what they do
If you end up being selected for an interview with us, verify that we are the type of people that you wouldn't mind getting stuck with in an airport terminal with for 20 hours
Sounds like the perfect job? We've got even more to offer:
1. In this pandemic period we have 100% work from home for your safety. After this pandemic period we have 2 days work from home per week;
2. Medical and dental services;
3. Medical and dental services;
4. Life insurance;
5. Dedicated employee phone subscription;
6. Special discounts for gyms and retailers;
7. Annual Company Bonus;
8. Ongoing Education – we continuously invest in you to ensure you have everything needed to excel on the job and enhance your skills;
9. You get to work with tried and trusted web-technology;
10. Getting in on the ground floor of a technology changing company;
11. Flexible Vacation – Take time off when you need it, we trust you