Job details
INACTIVE AD:
The employer is not currently actively recruiting for this position, but you can apply for the ad.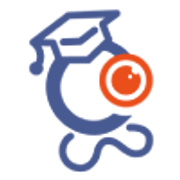 IT Product / Project Manager with French skills
Career level
Middle (2-5 years), Senior (5-10 years), Executive (>10 years)
Employment type
Full time
Remote job
(allows the activity to be fulfilled from home, permanently or temporarily)
Spoken languages
French
- Advanced
, English
- Advanced
* all languages are compulsory
Monthly net salary
1500 - 2000 €
Educastream is the leader of online training in France proposing language courses with native teachers and school tutoring.
We are searching for a passionate Product Manager who will help us continue to grow and improve our platform; youre someone who loves to learn a product inside and out and gain a deep understanding of not only the product, but of the end-user experience as well as the competitive landscape. Youre an incredibly organized person who can seamlessly manage various ongoing projects, and youll play an active role in helping communicate new features through demos and training. As a member of a rapidly growing team, you arent afraid to roll up your sleeves and help scale into the growth thats at our fingertips. Most importantly you share in our mission to improve the lives of students.
This Role Will Include:
Product Development
identifying and filling product gaps with solutions that improve customer experience and drive growth
driving product launches including working with marketing team, customer success, and other product team members
facilitating beta and pilot programs
Product Backlog
translating product strategy into requirements and prototypes
creating a scope and prioritizing the product backlog based on business and customer impact
working closely the engineer team (located in Romania) to ship features with quick time-to-market and optimal resources
working with QA resources to ensure product is tested for all customer type
Product Feedback
working customer success teams to gather insight, refine market fit and validate stakeholder benefits
conducting demos and training for sales and customer success teams
interviewing customers to solicit feedback on company products and services
acting as a product evangelist to build awareness and understanding
Our Ideal Candidate Will Have:
at least 3 years experience in IT project management, with an Agile mindset.
good UX skills for rendering quality prototypes and specifications for a lean development.
to work in parallel on several projects (reaching 3-5 projects) and following up multiple items on different statuses.
solid technical background with understanding and/or hands-on experience in software development and web technologies
a good level of French and English (minimum B2) in order to communicate with internal clients from various business areas (located in Paris, Morocco and Bucharest).
experience producing educational technology (Ed-Tech) products a plus
entrepreneurial spirit and willingness to roll up ones sleeves to get the job done
Benefits:
challenging work projects & learning opportunities because we want you to develop alongside us.
French courses provided by Educastream
work from home policy to make your agenda.