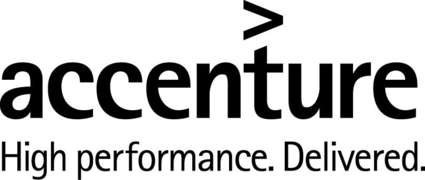 IT Operations Lead with German in Brasov
Career level
Middle (2-5 years), Senior (5-10 years)
Ideal candidate:


Typically, 3 to 5 years work experience with previous managerial experience
Demonstrated issue management/problem solving skills
Ability to implement new approaches, methods, alternatives, or solutions and identify potential impacts in their own as well as others area of responsibility
Strong organization skills, attention to detail and follow through to resolve any outstanding issues
Previous experience in business process area . Customer Service/Service Desk preferably in an operations environment.


Fluent in English.
Minimum B2 in German (medium- advanced)
Availability to cover shifts – during interval 9:00 - 21:00
Key responsibilities:


Support infrastructure operations and/or manage delivery for IT production systems and services based on operational requirements and service agreements

Provide team leadership and coaching
Create an environment oriented to trust, open communication, creative thinking, and cohesive team effort
Provide the team with a vision of the project objectives
Motivate and inspire team members
Coach and help develop team members; help resolve dysfunctional behavior
Facilitate problem solving and collaboration
Maintain healthy group dynamics
Encourage creativity, risk-taking, and constant improvement
Recognize and celebrate team and team member accomplishments and exceptional performance
Manage or support the team organization and delivery of 7x24x365 coverage


Account/Client Management
Establish and maintain good relationships with clients so that the business can maximize the value of those relationships.
Provide excellent service to maintain a positive reputation for the business.
Resolve any customer complaints in a prompt and professional manner.

Support infrastructure operations

Operate IT production services according to management protocols and Service Level Agreements (SLAs) Support/lead the infrastructure Service Management lifecycle, ensuring client satisfaction and management of risk to services
Focus the team on the tasks at hand or the internal and external customer requirements
Coordinate team logistics
Communicate team status, task accomplishment, and direction

We offer:
Attractive benefits package including: coverage of public transportation, private medical services, private pension, life insurance, gym subscription or medical services for a member of the family, meal vouchers for each working day, interactive library subscription;
Access to a global network of knowledge and resources;
Extensive training through a variety of methods – online, classroom, etc;
Opportunities to develop your skills and gain valuable practical experience in your field of expertise, and to develop skills in other industries;
An experienced Career Counselor to guide you and check on your progress;
Interesting and challenging work for the world's leading companies – our clients;
Professional growth opportunities that recognize individual contributions and performance;
A flexible approach that allows an appropriate work/life balance, where fun outings, sports activities and volunteering initiatives are part of our regular day-to-day life.
Online interview
Please rate your English skills, on a scale from 0 to 3 where 0= N/A; 1= Basic; 2= Conversational; 3= Fluent.
Please rate your German skills, on a scale from 0 to 3 where 0= N/A; 1= Basic; 2= Conversational; 3= Fluent.
What are your salary expectations for this position?