Job details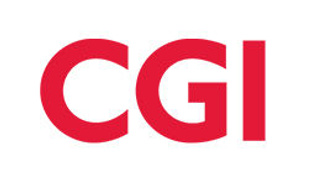 IT Helpdesk Technician with French & German
Looking for Premium Talent
Career level
Entry (0-2 years), Middle (2-5 years), No experience
Employment type
Full time
Remote job
(the activity is performed from home)
Spoken languages
French
- Advanced
, German
- Advanced
* all languages are compulsory
Position Description
We are looking for a team of motivated Helpdesk Technicians with French & German to provide support and technical assistance for one of Europe's most famous Fashion Brands.
You will complete tasks and troubleshoot problems through diagnostic tests and remote access to end user's computers; will answer queries on basic technical issues and offer advice to solve them.


Your future duties and responsibilities:
Serve as the first point of contact for customers seeking technical assistance over the phone, e-mail or chat.
Perform remote troubleshooting through diagnostic techniques and pertinent questions.
Determine the best solution based on the issue and details provided by customers.
Walk the customer through the problem-solving process.
Direct unresolved issues to the next level of support personnel.
Provide accurate information on IT products or services.
Record events and problems and their resolution in logs.
Follow-up and update customer status and information.
Pass on any feedback or suggestions from, customers to the appropriate internal team.
Identify and suggest possible improvements on procedures.


Required qualifications to be successful in this role:
Proficiency in French and good level of German.
Experience as a Helpdesk Technician or similar Customer Support role would be a plus.
Good understanding of computer systems.
Ability to diagnose and resolve basic technical issues.
General knowledge about retail would be a plus.
Excellent communication skills.
Customer-oriented and cool-tempered.
We offer
Accessible and friendly working environment (The Bridge building – Grozavesti area)
Life and health insurance
Share purchase plan
Profit participation plan
Benefit online platform
Between 21 & 24 days of leave depending on your seniority leave
Referral bonus
French courses
Build your career with us.

It is an extraordinary time to be in business. As digital transformation continues to accelerate, CGI is at the center of this change—supporting our clients' digital journeys and offering our professionals exciting career opportunities.

At CGI, our success comes from the talent and commitment of our professionals. As one team, we share the challenges and rewards that come from growing our company, which reinforces our culture of ownership. All of our professionals benefit from the value we collectively create.

Be part of building one of the largest independent technology and business services firms in the world.

Learn more about CGI at .

No unsolicited agency referrals please.

CGI is an equal opportunity employer.