Job details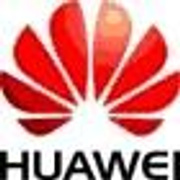 IT Helpdesk
Looking for Premium Talent
Career level
Middle (2-5 years)
Employment type
Full time
Remote job
(the activity is performed from home)
Spoken languages
English
- Advanced
* all languages are compulsory
Huawei is a leading global information and communications technology (ICT) solutions provider.
Driven by a commitment to sound operations, ongoing innovation, and open collaboration, we have established a competitive ICT portfolio of end-to-end solutions in telecom and enterprise networks, devices, and cloud technology and services. Our ICT solutions, products, and services are used in more than 170 countries and regions, serving over one-third of the world's population. With employees, Huawei is committed to enabling the future information society, and building a Better Connected World. We invest over 10% of our annual sales revenue into R&D and more than 45% of our employees engage in R&D.
What you'll do:
An ability to assess each customer/employee's IT knowledge levels;
Ability to deal with difficult callers;
Logical thinker;
Good analytical and problem solving skills;
Up-to-date technical knowledge;
An in depth understanding of the software and equipment your customers/employees are using;
Good interpersonal and customer care skills;
Good accurate records keeping.

What you have to bring with you:
Administrator of: domain Servers, this includes hardware side, software side and OS optimization; security platform, such as Proxy & Antivirus; Citrix Platform; access Control System; voice & Network; server room.
Project management: office expansion; implementing new IT solution.
Administrative: Cost management for IT (budgeting and invoice check); Technical acceptance check for IT works performed by suppliers; IT contracts review.
Team management: performance evaluation.
Audit: internal auditor for 27001; department representative during external audit for ISO certification (ISO 27001; ISO 20000; ISand Customer Audit).