Job details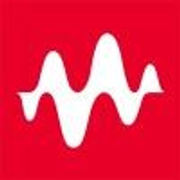 IT Engineer - Network and Security
Looking for Premium Talent
Career level
Middle (2-5 years), Senior (5-10 years), Executive (>10 years)
Employment type
Full time
Monthly net salary
1800 - 2500 €
Keysight is on the forefront of technology innovation, delivering breakthroughs and trusted insights to the world's visionaries and innovators in electronic design, test, manufacturing, and optimization. Our ~14,000 employees create world-class solutions in wireless communications, 5G, automotive, quantum, aerospace, defense, and semiconductor markets for customers in over 100 countries.

This job will be part of the Keysight IT Global Network Center of Excellence (COE) organization, which takes pride in providing reliable, high-performance, secure and cost-optimized IT networks at 120+ global sites.
We are the backbone on which bits and bytes travel at amazing speeds to enable Keysight's businesses growth and operations.
If you are looking for challenges, growth, ability to develop broad IT skills knowledge and a desire to make a difference, then your search ends here.

Job Responsibilities:
• Global Network Operations:
o Own engaging, solutioning and supporting network infrastructure (Data, Security) locally and globally.
o Troubleshoot complex network (LAN, WAN, DNS, etc) and firewall-related issues.
o Proactively pinpoint and eliminate network performance bottlenecks impacting business workloads.
o Steadily improve network uptime
o Secure the network from malicious internal attacks
o Provide technical leadership and expertise in escalations, P1-P3 incident response tickets.
o Continuous improvements - leads and participates in Problem Management, Post-mortems, root cause analysis and accelerate/advance the resolution of incidents impacting the Critical Production Environment & pro-longing escalations
• Global Network Solutions, Projects and Technology:
o Contribute in exciting global projects – site build-outs, new acquisitions, new technology deployments, technology refreshes, security etc.
o Pilot Keysight's commercial network management and visibility solution.
o Stabilize newly deployed cutting edge network solutions
o Potentially assist with business engagement/stakeholder communications for new deployments or continuous improvement initiatives. Candidate needs to be comfortable with collaborating closely with business stakeholders.
o Willingness to work flexible hours including weekend and holiday coverage for any operational or project needs
What we offer:
Competitive salary based on experience and a benefits package with lunch vouchers, private health insurance, gym, childcare benefits, stock purchase plan and more!
Flexible working hours, 24 days of annual vacation
Individual training curriculum and development opportunities
A collaborative environment and strong culture of achieving excellence.
Job Qualifications:
We're looking for a diversely skilled, experienced network engineer with these qualifications:
• Bachelor's Degree in Engineering, Computer Science or Information Technology.
• 3 years of hands-on network and security experience with minimally a Cisco CCNA or CompTIA Network+ Certification.
• Other Industry certifications would be a plus – Cisco CCNP, MCSE, ITIL.
Required skills and knowledge:

• Good knowledge and work experience in LAN / WAN / WLAN / SDWAN / Data network technologies and Telecom Providers.
• Cisco Routing and Switching including EIGRPP, BGP, VRFs, etc.
• Experience in Cisco, Nexus, Juniper, Viptela; including VDCs and VPCs.
• Experience in Load Balancers (F5, A10), Riverbed WAN optimizer, Bluecat. Infoblox
• Good understanding of IP/DNS, Security, QoS.
• Experience with Palo Alto and Cisco Firewalls
• Experience with real time Network monitoring and diagnostic tools including Riverbed Cascade, Wireshark, Solarwinds, etc.

Desired characteristics:

o High attention to detail and skilled at problem analysis and troubleshooting.
o Ability to meet deadlines and do well under pressure
o Strong written and verbal communication skills in English language
o Ability to prioritize and manage multiple tasks in a fast-paced environment
o Strong sense of urgency and track record in resolving issues effectively