Job details
INACTIVE AD:
The employer is not currently actively recruiting for this position, but you can apply for the ad.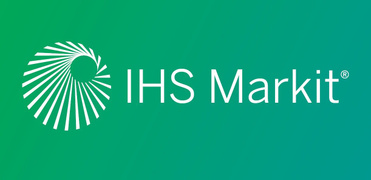 Career level
Middle (2-5 years), Senior (5-10 years)
Employment type
Full time
The IHS Markit Financial Services business group deliver data, insight and software that combine our unparalleled expertise, unique content sets and leading technology to the benefit of our clients.
You will be an instrumental member of our unique, people first culture, where your blend of collaboration, technical prowess, cross functional interactions, team mentorship, and overall problem solving will be relied upon to lead your teams towards continual improvement in software engineering excellence.
You'll bring a combination of expertise in building cloud-based software products, experience working with US and Asia based companies as a geographically extended portion of the team and are skilled at driving high efficiency engineering teams using Agile methodology.
You and your teams will own the technology evolution of the products you work on, partnering with business facing Product Owners across the firm.
Duties and Responsibilities:
You will be a key member of one of the IHS Markit Financial Service (FS) teams in Bucharest.
Key responsibilities include:
• Defining the vision: collaborate with stakeholders across the board, business managers, and the development team to make sure the goals are clear and the vision is aligned with business objectives.
• Anticipating client needs: enhance and consolidate market knowledge, create customer journeys in order to ensure the customer needs are understood and the development process in planned in medium and long term also. Re-formulate as counterparty to Business owner for process creation.
• Managing the product backlog: create the list of backlog items and prioritize them based on the overall strategy and business objectives, as well as map out project dependencies to ensure the necessary sequence of development.
• Prioritizing needs with product owner: manage the triangle of scope, budget, and time by weighing priorities according to the needs and objectives of stakeholders.
• Evaluating progress and supporting each iteration: inspecting and evaluating product progress through each iteration while also coordinating and providing support for planning, refinement, review, and sprint.
• Ensuring the data is available for analytics: ensuring that for every process/functionality the relevant events and metrics are propagated to defined systems in order to facilitate the business analytics process; Collaborate with stakeholders in order to define the relevant events.
• Liaising between the IT department and the Executive branch.
• Acting as an information source and communicator between business branches.
• Understanding and Analyzing business needs.
• Construct workflow charts and diagrams; studying system capabilities; writing specifications
• Recommend controls by identifying problems; writing improved procedures
• Supporting the testing activities by creating relevant test scenarios for stories and features, performing tests, supporting the UAT.
• Ensuring that for every process/functionality the relevant events and metrics are propagated to defined systems in order to facilitate the business analytics process
Job Requirements
We are looking for a open minded business analyst that strive for innovation and is not afraid to get out of the comfort zone.
Key qualifications and skills:
• Minimum 4 years experience Business analysis/Product ownership experience in financial services/equites business;
• Experience in designing and executing testing scenarios and running UAT cycles;
• Experience in Agile working environments;
• Able adjust own work in accordance with the company business strategy and capable to successfully handle multiple projects / tasks at the same time;
• Able to collaborate effectively with team members.
• Proactive and solution-oriented;
• Interest in working in a multi-cultural, distributed team across the world
Job Benefits
• Attractive benefits package (Medical services, Special discounts for gyms, Meal vouchers)
• Ongoing Education (Participation in conferences and training)
• Access to the most interesting information technologies
• Work from home & Flexible Working Hours
• The ability to implement your own ideas and solutions
• Three days for charity/volunteering
• Chillout & fun room (pool table, PlayStation)
• Fruit days, Coffee, tea, chocolate
• New and modern office, easy to access (M Aurel Vlaicu), spacious desks, latest technologies/equipment