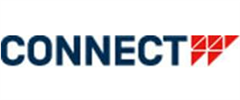 IT 1st and 2nd Line Support Analyst
Career level
Entry (0-2 years), Middle (2-5 years)
Gross salary / month
100 - 101 €
The heart of Switzerland is the headquarter of the Connect44 Group. With subsidiaries in the UK, Germany and France the company provides services and support for Telecom Operators and Equipment Manufacturers. The solutions reach from Mobile Network Engineering, Fixed Network Engineering, IT and Cloud to Consulting Services. For the future we aim to further develop our team so that we can move forward with our clients in this ever changing market place. We look forward to strengthen our service portfolio with new services and start to embrace the new and exciting opportunities that will come through digitalization.
For our new services and operations center in Romania we are now looking for a motivated team player as IT 1st and 2nd Line Support Analyst.
The successful candidate will provide excellent customer service and high quality technical support. They must be well organised, self-motivated, punctual, and flexible in their approach to work. He or she must also be able to prioritise a variable workload and know when to escalate a problem appropriately. They will be required to communicate effectively with pressurised users at all levels, often whilst under pressure themselves. Whilst demonstrating that they are an excellent team player the candidate will have a solid background working within a busy team. The position provides exposure to a broad range of IT related projects and activities. As part of the team you will also have the opportunity to help improve the firms systems, procedures and knowledge base by contributing and collaborating.
*Please note that this is a determined period job!
Main tasks
Diagnosing and resolving technical issues on your own and as part of a team.
Troubleshoot desktop / Laptop hardware and software issues
Assist with troubleshooting and resolving infrastructure issues
To provide 1st and 2nd line technical support queries professionally and efficiently, maintaining a high degree of customer service.
Providing practical hands-on support to users to ensure that technical faults and/or requests are professionally responded to.
Build rapport and elicit problem details from help desk customers to ensure that all SLA's are met
To work effectively and productively with 3rd line support and the manager.
Prioritise and schedule problems. Escalate problems (when required) to the appropriate experienced technician.
Record, track, and document the help desk request problem-solving process, including all successful and unsuccessful decisions made, and actions taken, through to final resolution on the call logging system.
To take ownership of user problems, perform a technical diagnosis and fix the issue either remotely or on-site
Produce statistics on Helpdesk issues as
Identify and learn appropriate software and hardware used and supported by the organisation.
Develop help sheets and frequently asked questions lists for end users. Apply diagnostic utilities to aid in troubleshooting. Access software updates, drivers, knowledge bases, and frequently asked questions resources on the Internet to aid in problem resolution.
To maintain user security on all Huawei systems
Supporting users in the use of Computer equipment by providing necessary training and advice.
To arrange for external support visit whenever problems cannot be resolved in house. (such as contacting DELL or Lenovo)
Flexible rota — out of hours cover on weekends
Huawei prides itself on taking a holistic approach and employing highly committed staff. Flexibility in order to work together to achieve organisational priorities is a valued aspect of our culture. From time to time, therefore, and in common with other members of our staff, the post holder will be expected to assist in whatever reasonable ways may be necessary to achieve wider organisational goals
Required compentencies
Strong knowledge of Microsoft office products and MS operating systems with emphasis on Window& Windows 10 alongside Server
Networking Experience (LAN, WAN, Wi-Fi)
Strong knowledge of TCP/IP, DNS, DHCP, and Active Directory (AD) is essential.
Understanding of Citrix XenApp Server
Knowledge of Symantec end point protection (Anti Virus) and Manage engine (Desktop Central)
Experience troubleshooting MS Office/ LAPTOPS/DESKTOPS and Software application.
Remote Access tools (such as Zoom)
Good understanding of PC hardware and software set-up with excellent problem solving skills and strong communicator.
Excellent telephone manner.
MCSE and Networking + certification would be essential.
Experience of working with VMWare Workstation and VMWARE vsphere for troubleshooting/diagnosing Beneficial but not essential.
We offer you to be part of a brand-new office from the beginning and constant development. Connect44 employs a diverse range of talent to create an environment that fuels innovation and continuous improvement and success. If you have passion for your work, for your team, for the company and the services we deliver, join our company. We live a family atmosphere, support each other and always have space for a good laugh.