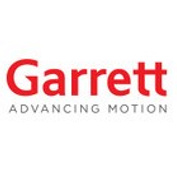 Integrated Supply Chain Business Partner
Career level
Middle (2-5 years), Senior (5-10 years)
Spoken languages
English
* all languages are compulsory
About us:
We are a cutting-edge technology provider that enables vehicles to become safer, more connected, efficient and environmentally friendly. We lead the development of innovative and differentiated solutions which empower the transportation industry to redefine and further advance motion.
We anticipate and enable solutions that help the auto industry meet the challenges of advancing motion, whatever the powertrain. Our highly-engineered portfolio is rooted in more than 60-years of pioneering turbocharging systems for gasoline and diesel, but today we go further. Our world-class technical solutions are helping to drive a new era in hybrid electrification and fuel-cell powertrains.
These innovations permit our customers to set new benchmarks in vehicle performance while addressing evolving fuel efficiency and exhaust emissions regulations. We're also ready for the connected and autonomous vehicle era, with cybersecurity and prognostic software systems that create a secure and safe operating environment.
Our Job:
IT Business Partner for Plant Simulation and Transition Planning is accountable to enable Plant footprint optimization through IT tools and enterprise systems. The individual for this role needs to be able to build strong relationship with the relevant Business functions, Project teams and Customers. Individual will closely work with business leader for Strategy & Transition to ensure high quality solutions are delivered right and fast, on simulation platforms and related IT Systems.
Key areas of focus and responsibilities include:
Single Point of contact for Strategy and Transition function regarding Plant Simulation and Transition Planning;
Accountable to provide tools and technologies for Plant Simulation and Transition Planning;
Responsible for improving Scenario Planning and Capacity Modeling to achieve foot print optimization goals for TS;
Responsible for architect the Manufacturing Execution System (MES) framework for greenfield plants;
Accountable to drive efficiencies in Strategy and Planning function;
Accountable for requirements, design and implementation of simulation tools and technologies;
Ensure User Experience is considered for the IT solutions deployed.
YOU MUST HAVE:
Bachelor's degree in Business, IT, or similar field such as Technology;
5 years of relevant experience in IT ;
English Speaking;
Functional Knowledge in Integrated Supply Chain (ISC) Operations and Advanced modeling;
Experience with Plant Layout and Simulation tools;
Experience with Manufacturing Execution System (MES) framework;
Experience with Plant Logistics and Scenario Planning tools;
Familiarity with the Industry initiative and IoT technology.
WE VALUE:
Master's degree;
Working knowledge in Operations function;
Proven self-starter; able to take initiative to build organization capability and to deliver committed results;
Strong project management experience and skills, multi-disciplinary, PMP Certification & SEI /CMM
WE OFFER:
Competitive salary and an attractive benefits package;
Extensive training programs;
Career growth opportunities;
Experienced leaders to support your professional development
Dynamic and international work environment.
Our goal is for your job to be more than just a job – it's the beginning of a journey full of opportunity. We help all our people aim high, whatever their start point, their background, their culture, their experience. Garrett people are naturally passionate about what they do so let your talent fly with us!