Job details
INACTIVE AD:
The employer is not currently actively recruiting for this position, but you can apply for the ad.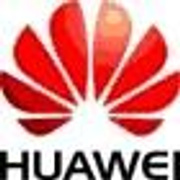 IP Fixed Network Engineer, German speaker
Looking for Premium Talent
Career level
Middle (2-5 years), Senior (5-10 years)
Employment type
Full time
Spoken languages
English
- Advanced
* all languages are compulsory
Hiring candidates willing to relocate
Yes
We are diverse, and we embrace it. With us you have the opportunity to work in a dynamic, multinational environment with more than 150 nationalities worldwide. We seek and reward talent. At Huawei, if you are driven and show results, your efforts will be rewarded. "Bring Digital to Every Person, Home and Organization for a Fully Connected, Intelligent World" Welcome all talents to join us, to achieve this great vision! Let us unlock our potential with passion, add value with wisdom, and unlock the future digital world together!
Job Responsibilities:
We are looking for a candidate who can:
•Provide technical support service to the customers independently or jointly with a technical support team;
•Develop the technical solution and issue the design documents: HLD, LLD;
•Provide detailed information on how to set up, configure, and upgrade Access Network Products;
•Pre-sales support for testing, bidding or holding workshops in the field of Fixed Access Network;
•Track and solve all technical issues appeared during testing/workshop/bidding activities, provide to the customer the necessary technical support and suggestions, keep good cooperation with customer, workshop attending if required;
•Troubleshoot hardware and software issues and identify network/applications issues;
•Use various department tools, technical knowledge, lab equipment and on-line resources for providing the technical solution to customer.
Professional experience and skills required:
•Knowledge of the architecture of P, PE and RR routers;
•Must have skills to conduct network diagnostic tests and analyze the results using test equipment at and advanced level;
•L3 must have extensive experience consulting on issues related to delivering satisfactory network services to customers including performance, capacity and reliability;
•Experienced in resolving technical (hardware, software, and communications) malfunctions;
•Ability to get root cause analysis in case of problems and the ability recreate problems in lab environment when requested;
•Must be experienced in scheduling and executing various planned hardware/software changes;
•5 years in operations for service provider/telecom type of environment;
•To understand the OSI reference model, to master the basic principle of TCP/IP protocol.
•To master the Ethernet/layer2 switching/Vlan principle.
•To master the mainstream WAN link (PPP/POS and so on) the working mode and application scene.
•To master the principle of OSPF/ISIS/BGP, the high-level characteristic and the complex application scene, to master the route in port, the route policy principle and application scene.
•To understand MPLS L3VPN/L2VPN/VPLS principle, and master VRRP principle;
•The understanding of basic protocol of network management, to master the basic principle of SNMP and the network management operating system and the common database commands.
•To understand the basic network security knowledge.
•To master the principle of MPLS TE protocol and the strategy formulation principle of QoS and the work principle of key technologies.
Education and key qualifications:
Engineering bachelor's degree, telecom degree preferred;
CCNA qualification is mandatory; prefer: Huawei/Cisco/Juniper certification.
Excellent knowledge of English and German language (both written and spoken) is mandatory;
Availability for occasional short travel periods, for customer meetings (in the future, when the international context makes it safe).
What we offer:
A professional career in one of the leading multinational telecommunication company
Challenging work and competitive salary package
Motivational salary package and annual performance bonus
Annual leave days according with local legislation
Private Medical Insurance discounts
Opportunity to get certifications on Huawei products
Internal training platforms
Life time learning environment and tools
Privacy statement: