Job details
INACTIVE AD:
The employer is not currently actively recruiting for this position, but you can apply for the ad.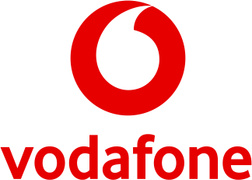 IoT 2nd Level Expert, DBA
Career level
No experience, Entry (0-2 years)
Employment type
Full time
Role purpose:
- Ensures the functionality and performance of the database systems. Provides support and works toward solving incidents/doing current tasks/solving issues and problems with the purpose of ensuring agreed SLA.
- Performs activities related to the design and implementation of new solutions and related activities of software development and ensures database performance. Develops scripts/programs that help expand the functionalities of IT solutions and automates recurring activities.
- Contributes to fulfillment of performance indicators agreed with service owners.
Responsibilities:
- Provides Level2 support for Databases and related incidents and problems, both during and outside business hours (stand-by)
- Develop scripts/programs for extending functionality of IT solutions or for automating recurring activities.
- Makes technical investigations for performance incidents and examines issues arising in order to determine the causes and provide / propose solutions to solve the identified problems.
- Defines technical requirements, designs, configures and implements solutions that contain databases.
- Optimize the existing solutions by redefining database architecture or by making software upgrades to increase efficiency and to meet the new requirements of the business.
- Ensures operation performance parameters as imposed, integrity and security of databases for IT and telecom applications. Provides support for implementing projects at high quality and efficiency standards.
- Provides active support for transformation programs and other technology refresh programs that are designed to ensure/increase service availability and reduce downtime and increases the quality / performance of these services.
- Perform proactive maintenance activities based on information from tools and automated alerts and notifications.
Core competencies, knowledge and experience:
- Rich knowledge and experience (at expert level) in IT, more specifically, application support, Linux server administration, SQL database administration and advanced knowledge about SOAP and REST APIs, Microservices, SOA, Windows servers
- Good programming experience of any kind (Bash, Perl, Python, Java, C / C ++)
- ITIL certification or equivalent experience
- Fluent in written / verbal communication in English.
- Experience in a multinational environment
- Ability to work under pressure and tight deadlines for execution
- Well organized, good at setting priorities and rigorous
Required technical/professional knowledge:
- Knowledge of database administration in a production environment, advanced level
- Very good knowledge of Oracle or Microsoft Sql Server database administration
- Advanced knowledge of SQL tuning
- Knowledge of programming in PL/SQL and shell UNIX/Linux
- Knowledge of Oracle RAC technology, Data Guard, Grid/Cloud Control, RMAN, Datapump and so on
Sounds like the perfect job? We've got even more to offer:
- In this pandemic period we have 100% work from home for your safety. After this pandemic period we have 2 days work from home per week!
- Medical and dental services
- Life insurance
- Dedicated employee phone subscription
- Special discounts for gyms and retailers
- Annual Company Bonus
- Ongoing Education – we continuously invest in you to ensure you have everything needed to excel on the job and enhance your skills
- You get to work with tried and trusted web-technology
- Getting in on the ground floor of and technology changing company
- Flexible Vacation – Take time off when you need it, we trust you!
- Sounds interesting? Apply!