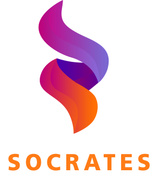 Ios development (Middle or Senior)
Career level
Entry (0-2 years), Middle (2-5 years), Senior (5-10 years), Executive (>10 years)
Spoken languages
German, English, Romanian
Hiring candidates willing to relocate
Yes
Gross salary / month
2500 - 5000 €
First of all:
We believe in god and good people!
About The Role

We're looking for architects who crave to make the app more scalable, stable and livable for fellow engineers. If you love writing . framework code that will stand the test of time, and enjoy the freedom to do things the "right way", then this is your team.

We'll be focusing on app performance, feature SDKs, mobile architecture, best practices, just to name a few.

You'll also be mentoring some of the smartest engineers and working with stakeholders across functions, levels and geographies.

What You Will Do
Design and build core product rails which power many larger features in many of our mobile apps
Participate and guide all phases of the product life-cycle including ideation, specification, implementation, data collection, internalization, and iteration
Contribute to improving app performance and developer productivity
Collaborate with different program teams working on our applications
What You Will Need
3 Plus Years Full-Time, Professional Software Development
Strong expertise in Swift and Objective-C
Experience analyzing a feature in production using analytics and experimentation
Strong focus on high-quality mobile UI experiences
Experience in efficiently collaborating on projects
Deep understanding of iOS SDKs
High emotional intelligence, empathy, self-awareness, and optimism.
Great communication skills and an ability to work in a team and with end-users
Experience with writing, releasing, maintaining mobile applications
Bonus points if
BS/MS/PhD in Computer Science or a related field
Experience with other programming languages
Contribute to the wider iOS community via open source
About The Team
The Onboard Integration team is responsible for developing the core APIs and libraries and for each self-driving platform so that our teams can develop on top of it in a seamless and scalable way.