Job details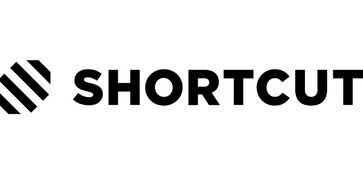 Career level
Middle (2-5 years), Entry (0-2 years)
Employment type
Full time, Part time
Partially remote job
(working time will be divided between remote and company's headquarters)
Spoken languages
English
- Advanced
* all languages are compulsory
Are you passionate about iOS, Programming and Mobile Devices? Do you get excited about building state-of-the-art apps that impact lots of users? Look no further! We're searching for an iOS Software Engineer to join our growing team.
We're offering a rewarding position in an exciting work environment, with a healthy life/work balance, within a company that prizes a healthy culture, and where the management has a technical background and values quality, trust and integrity. Have a look on our website for more opportunities : careers / shortcut .
You would be part of an international team, with members in Romania, Denmark, Norway and Sweden, with traveling opportunities for various projects. The apps we work on are diverse and challenging, a few examples including mobile games, retail, banking, media or enterprise apps, IoT projects, start-up projects, integrations with custom hardware and the list can go on.
If you're looking for new challenges and problems to tackle, are excited to work on complex features in apps with a huge user base, have a passion for learning, and care deeply about your app's users, then it's YOU whom we're looking for.
Why us?
Mature and recognized app development agency;
Opportunity to work on exciting, ambitious and challenging projects for large international clients;
Team that values quality, personal development and growth, not only getting things done;
Chance to learn and experiment with some of the latest technologies in the field;
Involvement in all phases of the app-creation process, from design, to planning, implementation and delivery;
Travel opportunities to our offices to the Nordics;
Very attractive salary & benefits package, social events and charming office;
Energetic and fun working atmosphere;
Opportunity to learn or practice state-of-the-art technologies: . Flutter, Cloud, Web, DevOps;
Expectations
Experience with Swift & Cocoa;
In-depth knowledge and understanding of the iOS platform;
Fluency in English;
Passion for writing maintainable and future-proof code for scalable products;
Ability to communicate and work well in a team;
Software Development / Computer Science background;
Open-mind, fast-learning and interest in exploring new technologies.
What we consider a plus?
Experience with Objective-C, Swift UI or Combine / RxSwift;
Experience with writing testable code, unit tests or UI tests;
An eye for well-polished UI & UX;
Strong sense of when refactoring is needed;
Previous working experience, tech articles writing or active involvement in projects or the open-source community.
About us
Shortcut is an app agency with offices in Romania, Denmark, Norway and Sweden that is specialized in creating unique mobile solutions. Our team of more than 170 people is building digital tools used by millions every day.
We are actively involved in the design, development and support of various projects, ranging from apps for startups or enterprise companies to apps with hundreds of thousands of daily active users.
With a main focus on offering a working environment that is open, dynamic, challenging and fun, we want our office to be a place where we enjoy spending our time. And, by the way, we're located in an office building in the charming Cotroceni area.
If all this sounds interesting to you and believe you are the right person for such a role, we'd love to enjoy a cup of coffee together and answer any questions you might have, so feel free to get in touch with us.