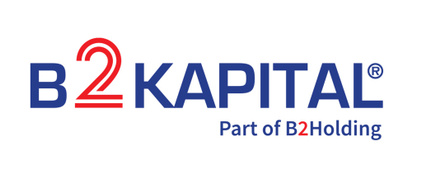 Internal financial auditor
Career level
Middle (2-5 years)
Gross approximate salary / month in euro
500 €
In order to improve our activity, we are looking for a trusted and enthusiastic internal auditor, dedicated to joining our team, monitoring and evaluating the internal control system.
Requirements:
University degree;
Very good knowledge of Microsoft Office;
Excellent analytical skills, attention to details, ability to prioritize work and to work independently and in a team;
Superior organizational, problem solving;
Abilities related to identify needs and problems, to make proposals, follow up of projects etc;
Fluency in English (reading, speaking & writing);
Certification of the Chamber of Financial Auditors of Romania, member of the CAFR;

Minimum 2 years experiences in internal or financial audit activity in the field of non-banking financial institutions;

ACCA certification mandatory - CFSA / CIA seen as a plus;

Knowledge of the specific legislation in the field of IFN;

Specific IFRS knowledge operational flows and control activities.
Responsabilities:
Assists in planning the internal audit activity;

Verifies the regular reports to the National Bank of Romania regarding the IFN specific legislation;

Prepare audit programs in accordance with the annual plan and objectives set;

Prepares and manages the internal audit documentation according to the requirements of the NBR Regulation;

Participates actively in reviewing and updating IFN procedures and regulations;

Active participation in the organization and implementation of internal audit projects (application of audit procedures, preparation of audit documentation, development and documentation of audit findings and recommendations) for the companies in the group, as well as permanent evaluation of the efficiency and adequacy of the internal control system;

Examine and evaluate the information available;

Assess the implementation and effectiveness of risk management procedures and significant risk assessment methodologies;

Analyze the relevance and integrity of data provided by financial and management information systems;

Participates in the elaboration of procedures for the activity of different departments as a consultant;

Evaluates the potential risks due to the non-existence or inefficiency of the procedures;

Provides review and evaluation of the documentation in accordance with the objectives and annual audit program;

Contributes to defining corrective actions following the detection of weaknesses and anomalies;

Prepares audit reports and monitors the implementation of recommendations made;

Follows the fulfillment of the internal audit plan.
Benefits:
The possibility of professional development within a young, dynamic, and international team;
Mobile phone and laptop;
Competitive salary package;
Company (pool) car
About the Company
B2 Kapital Portfolio Management is part of an international group (B2 Holding) and is responsible for managing secured debt recoveries for portfolios ultimately held in the Romanian market.
The group is a leading pan-European debt specialist, providing debt solutions for banks and institutional credit providers and since starting its activities has grown rapidly and has established itself as one of the leading players in the non-performing debt markets where the Group operates.
B2 Holding has operations and offices in 16 countries in Europe as well as an additional 3 countries with portfolios and has a stated strategy for further growth, primarily in Central and Eastern Europe.