Job details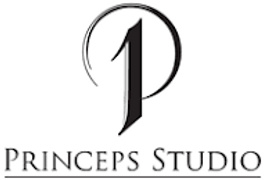 Interior Architect
Looking for Premium Talent
Career level
Middle (2-5 years), Senior (5-10 years), Executive (>10 years)
Employment type
Full time
Spoken languages
Romanian
- Advanced
, English
- Medium
Architect / Interior Designer Job Opportunity:
Princeps Deco & Home is a mid-size niche romanian contractor company in the interior design field. We have a rich experience executing tailor made activities are in the facade field(high end wood and wood- aluminium windows and doors production facade claddings etc),custom wooden furniture production , including all range of special projects , Wall wood panneling, ceiling panneling, custom staircases and rails, and a wide range of floors .
Our team members are collaborative, creative, professional, expert and entrepreneurial. Joining our team requires skill, daring, leadership, teaming, humour and a love of interiors. We are presently searching for a mid-level or senior Architect/ Designer for our Bucharest office. The individual, while working with Project Manager, performs a broad variety of drafting and/or design tasks.
Specific responsibilities will include:
In collaboration with the technical team may execute updates and changes to existing drawings or designs;
Work with design team to develop design ideas;
Develops preliminary space plans;
Develops detail plans for custom projects
Execute the furniture design and detail plans for production of furniture & finish packages, along with cost estimating;
Assists senior staff with verification of site details to support design;
Assists in field surveying of client spaces;
Corrects drawings red lined by others;
Supports the team in collecting information for client assessment; may attend interviews, provide documentation support, developing skills working with a CRM software;
Qualifications:
Graduate of architecture or design school.
Any other qualification related to design field will be appreciated.
Knowledge, Skills, and Abilities:
Working knowledge of the application of colour, materials and aesthetic form;
Advanced knowledge of space planning methodology;
Advanced knowledge with furnishings and equipment;
Sketching and rendering skills in 3D Max/Rhino or Sketch Up;
Advance interior architecture detailing skills;
Working knowledge of CDs and procedures;
Commitment to support projects through peaks and valleys;
Intermediate MS Office Suite skills;
Basic Adobe Creative Suite skills;
Verbal and written communication skills for formal communication Romanian and English;
Please submit a portfolio or work examples with your application.
Working Conditions:
For the majority of the time the Architect will be sitting in our office located in our office in Baneasa. On occasion individuals will be required to visit a client site to perform site verification and field surveys.
Benefits: Motivating salary package and benefits based on competence .