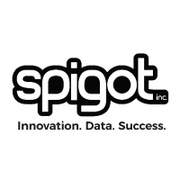 Intelligence Focused Business Intelligence Analyst
Responded to 90% of applications in the past 30 days, typically in 3 days
Career level
Middle (2-5 years), Senior (5-10 years)
Gross salary / month
2000 - 4000 €
You'll be part of an elite team that is responsible for branching the company into mobile.
Your responsibilities will be to know what users want/are looking for and guide them all the way from product acquisition to the underlying product feature.
You'll be part of the iOS team, so if you appreciate Apple's design, you're a great fit!
We're completely autonomous. We:
perform competitive analysis
research features
rank features and decide what to do next
implement said features
analyse their impact.

we're very big on Data. We measure the impact of each feature, be it a simple "color change" or a major new feature. Can't tell you how many times we expected X to happen and it didn't.
Most importantly, there's no 3rd party client that dictates features nor 3 layers of managers. It's all down to us. We effectively operate as an autonomous start-up.

What we're looking for?
Responsibilities:
prepares daily reports with a snapshot of our current & forecasted performance.
ad-hoc queries in various RDBMS systems, mostly BigQuery, that you then do exploratory analysis on

a lot of "wins" come from looking at the "right" data in the "right" way

work with the team; analyse competitors; think of features; we're all in this ride together.

We're offering you:
an attractive salary
hefty performance bonus

remember when I said it's all down to us? The better we perform, the higher the bonus.

a work-life-fun balance (ping pong, foosball, massage chair, bi-yearly team buildings, etc.)
flexible work hours
no stress environment
great colleagues
Looking forward to meeting you!
Online interview
What SQL Databases have you worked with?
How long do queries usually take? Seconds or minutes?
What have you found most surprising/interesting about being a BIA?