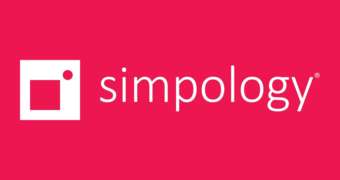 Integrations Developer
Career level
Entry (0-2 years), Middle (2-5 years)
Gross salary / month
800 - 1200 €
Open for both experienced and trainee positions.
As an Integrations Developer your aim will be to write efficient optimised XML/XSLT/XQuery to ensure accurate data migration between our banking customers systems. You will be responsible for end-to-end transformation processes, testing implementations, defining solutions and technical documentation.
We're looking for someone with the drive, passion, and energy to implement quality technical solutions, coupled with self-motivation and intellectual curiosity. You should be committed to quality and enthusiastic about producing world-class quality solutions.
Using a consultative approach to solving problems, you are a master of the art of outdoing the customers' expectations. The best isn't good enough—we Endeavor to be better than the best. We'll trust you to use your superior communication skills to articulate clearly and immaculately regarding problems, solutions, risks, and rewards.
Some things you'll be working with…
Transformation/data manipulation using XPATH, XSLT (preferably version ), XSL-FO
XML validation: XSD, DTD, Schematron
Validators/processors: Saxon, .Net, Xerces
Tools like Oxygen XML, Liquid XML, XML Spy, Stylus Studio
Unit Testing Juxy, XSLTunit, UTF-X, Jenitennison
Version control software like GIT, Mercurial, Vault etc..
You also need to have…
Exceptional attention to detail.
Excellent troubleshooting skills, specifically involved with the development of innovative enterprise grade software.
Exceptional oral and written communication skills along with ability to work with others as a team.
Self-starter who is highly motivated by high quality product delivery goals.
Proficiency in one or more defect tracking and test case management software systems.
Comfortable working in an Agile software engineering environment with a focus on the principles and values espoused in the Agile Manifesto.
Some things you will be doing…
Perform data migration functions.
Execute and manage transformation processes and tools.
Create domain XML schema for use of integration, services and messaging.
Validate mapping definitions, schemas and transformations.
Coordinate with data modelling and architecture resources.
Analyse and evaluate constraints in mapping data, XML, and object models.
Coordinate and support other developers to define solutions.
Test scripts and produce technical documentation.