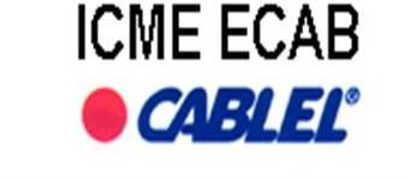 Analist financiar (determinata 12 luni)
Career level
Middle (2-5 years), Senior (5-10 years)
Employment type
Full time
Spoken languages
English - Advanced
Descrierea firmei:
ICME ECAB SA are peste 50 de ani de experienta remarcabila in domeniul industiei producatoare de cabluri, atat la nivel national cat si international. Din 1999 pachetul majoritar de actiuni este detinut de HELLENIC CABLES SA, o importanta firma producatoare de cabluri din Grecia, membra a Grupului VIOHALCO. Compania ofera o gama larga de produse de inalta calitate sub marca inregistrata CABLEL.
ICME ECAB SA este localizata in Bucuresti, facilitatile de aici incluzand un complex industrial si un depozit in suprafata demetrii patrati, situate pe un teren demetrii patrati. Compania detine de asemenea trei depozite. Un depozit la Cluj, unul la Bacau si unul Timisoara, iar in conformitate cu planurile de marketing in viitorul apropiat vor fi infiintate alte puncte de vanzare in orase principale din tara.
Afacerea noastra poate fi rezumata astfel: "Oricine are nevoie de energie electrica, telecomunicatii, transport pe calea ferata si pe apa, are nevoie de cablurile pe care noi le producem si le comercializam"

Descrierea postului: Analist financiar (perioada determinata 1 an)
RESPONSIBILITIES:
Monthly Financial analysis of company results. (P&L and B/S, financial ratios analysis). Analysis of the reasons of deviations versus budget and last year.
Calculation of key performance indicators (KPIs) of all company functions and analysis of their evolution/ deviation from target
Monthly reporting under international financial reporting standards;
Active involvement in budgeting and forecasting activities of the company;
Financial analysis on ad hoc projects
Investment Appraisal/ Feasibility studies on proposed investments
Perform, verify and reconcile financial statements and reports required by management;
Analysis of expenditures per department and of their deviation versus the budget;
PowerPoint presentations on company financial performance;
Implement policies and reporting procedures according with those of the group;
REQUIREMENTS:
Advantage - Masters in economics
At least 3-5 years experience in financial analysis (primary accounting irrelevant)
Proficiency in PC, Excel, Word, Powerpoint.
Knowledge of SAP and Qlickview will be an advantage.
Knowledge of English - advanced
Communication skills (written and verbal), attention to detail
Planning skills, coordination, multitasking



Oferta (bonusuri, beneficii):
Se ofera un pachet salarial atractiv precum si oportunitatea dezvoltarii unei cariere intr-un grup industrial multinational.
Online interview
Ce facultate ati absolvit?