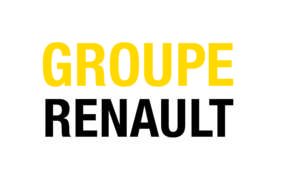 Inginer Calitate Risc Furnizori cu Engleza
Career level
Middle (2-5 years), Senior (5-10 years)
Spoken languages
English, French
The activity is dedicated to vehicle projects.
Prepares, presents and argues the DQSC-Fournisseurs (Quality Management and Customer Satisfaction) opinion within the EQMA (Engagement Qualité Métier) for each project milestone:
Guarantees the quality expectations of the purchased parts for each pillar;
Analyzes the scales versus the standards and rules of the DQSC-Fournisseurs trade and assesses the risks;
Integrates local Service Qualité Fournisseur approval after validation.
Identifies the risks of the suppliers from the upstream stage of the project and coordinates, based on the contract, the Quality Plan (Renault Management Plan) in line with Customer Satisfaction and Quality Scheduling milestone.
Provides support to every job for setting action plans;
Coordinates the interface between DQSC Fournisseurs entities;
Provide exchanges between project teams and POE (purchased parts) quality jobs.
Ensures the synthesis of supplier quality points during management meetings.
Requirements:
Technical university degree;
Professional experience in Production or/and Quality;
Experience in project management (ability to coordinate activities between teams);
Advanced French (TFI>750); Medium English (TOEIC>650);
Good MS Office skills (Excel, Word, PowerPoint)
Good communication skills;
Structured thinking, analysis and synthesis skills.