Job details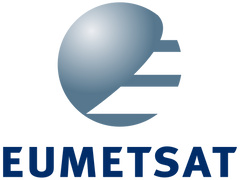 Information Security Team Leader (in Germany)
Career level
Middle (2-5 years)
Employment type
Full time
Hiring candidates willing to relocate
Yes
Monthly net salary
7502 - 7502 €
Job title: Information Security Team Leader (in Germany)
Alternative job title:
Salary: RON / YEAR
Job location: Darmstadt, DE
Experience requirements: Mid-career
Workfield requirements: Network Administration & Security
Contract type: Permanent full-time
Sector: Space and Aerospace
Locations: Romania - Bucuresti-Ilfov
Description
Working for EUMETSAT, you can make a world of difference and be a part of something that makes a positive impact on society. You will be at the cutting edge of satellite technology, with a meaningful role in an organisation focused on space-based observations of the Earth's weather and climate.

Within the Generic Systems and Infrastructure Division (GSI), the Information Security Operations Team Leader is responsible for leading a team of information security engineers and for operating security solutions and delivering information security services across the organisation and supporting the continuity of operations.

What you'll be doing
· Leading a team of information security engineers (both directly and via service contracts), securing long-term availability of the critical skills and maintaining up-to-date technological awareness;
· Delivering reliable information security services, ensuring that processes and procedures are in place and followed, providing monitoring and reporting services, delivering input to security policies and supporting the security design process across the organisation;
· Leading maintenance activities, ensuring the continued availability of information security infrastructures and security services to the customers;
· Playing an active role in introducing new security systems into operations with adequate levels of documentation and testing;
· Acting as the main interface to customers for fault resolution and incident follow-up activities (. root cause analysis, lessons learned);
· Leading the EUMETSAT Computer Emergency Response Team (EUM-CERT), including all activities related to incident response as well as interfacing the Security Operations Center (SOC) operations, which is an outsourced service;
· Leading activities related to vulnerability management and ethical hacking, . penetration testing, red/blue/purple team exercises and similar;
· Managing and coordinating relevant Service Level Agreements;
· Establishing and maintaining appropriate contacts with special interest groups relating to security, and/or other specialist security forums.
Offer
· Excellent salary, of up to Euro 7,500 NET (after tax) based on skills and experience
· Flexible working time including additional flexi-leave
· Full medical coverage for employee and family
· Attractive pension
· 30 days of annual leavedays public holidays
· Training and development support
· Relocation allowance and support (if applicable)
Required profile
Qualifications
· University degree (or equivalent) in a relevant discipline;
· Current ITIL qualification (or equivalent evidence of operational service delivery process qualification) is an advantage;
· CISSP or a similar certification is an advantage.

Skills and Experience Requirements:
· Experience of team leadership, including management of performance and maintenance of key skills and knowledge;
· Proven experience in operations and maintenance of security solutions and security services, including network security, and high-availability systems in an operational environment.
· Strong communication and interpersonal skills with a pro-active attitude and ability to work autonomously under pressure with a minimum of supervision.
· Critical thinking, methodical and organised approach to work combined with an aptitude for detail and accuracy.
· Recent experience leading a security operations centre as well as experience with virtual and physical network environments from both technical and management perspective, with focus on security, are an advantage.

Demonstrated experience in the following technical domains is also required:
· Network security systems engineering and operations;
· Identity and Access Management solutions, including Privileged Access Management;
· Security monitoring, auditing, incident response and ethical hacking on operational systems;
· Intrusion detection, prevention and response solutions (host- and network-based).
· Management/supervision of an outsourced Security Operations Centre is an advantage;
Company introduction
EUMETSAT is Europe's meteorological satellite agency, operating satellites that monitor the weather and climate from space - 24 hours a day, 365 days a year.

EUMETSAT is an international organisation employing staff from across all 30 member states and this role is being advertised on multiple international job boards, but please note that this role would be based inDarmstadt, Germany and would require international applicants to relocate if successful.