Job details
INACTIVE AD:
The employer is not currently actively recruiting for this position, but you can apply for the ad.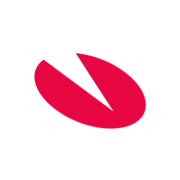 Information Security Monitoring Analyst
Looking for Premium Talent
Career level
Middle (2-5 years)
Employment type
Full time

Information Security Monitoring Analyst
Do you like defending computer systems and keeping attackers out of the
company environments? Do you like being a superhero, fighting crime and
solving puzzles?
Then this job is for you!
Visma's Cyber Incident Response Team (CSIRT) is looking for passionate
and skilled Information Security Monitoring Analysts in conducting
security monitoring and analyzing logs/traffic/incidents, investigating
attacks, escalating and understanding vulnerabilities, and developing
countermeasures.
You will be a member of the Security Department, where your skills and
contributions to manage Visma security will be very visible. You must
love to innovate, analyze data, improve detection and to help team
members and receive help from them. The team is international so you will
use English both written and orally.
If the descriptions above fit you, and you can check several of the
following bullets, Visma IT & Communications can offer you a very
interesting work and competitive terms.
The current position is located in Sibiu or Timisoara, Romania
Your skills:
*
Relevant experience in:
*
Operating systems and computer networks administration
*
Knowledge of technical infrastructure, networks, databases and
systems in relation to information security and risk management
*
Experience in web application security
*
Experience in security engineering, computer and network security,
authentication, security protocols and applied cryptography
*
Experience in monitoring networks using a variety of tools to
identify potential intrusions
*
In-depth technical knowledge within information security areas:
*
Intrusion detection and monitoring
*
Security Incident Response
*
Experience in implementing security solutions, vulnerability testing,
risk analyses and security assessments is an advantage
Nice to have:
*
In depth knowledge of processes, research and performance analysis
capabilities
*
Problem solving mindset
*
Understanding the IT Service industry as well as the relevant
marketplace
*
Effectively cope with change; comfortably adjust to alterations in
work activities; able to decide and act with limited information;
effectively handle risk and uncertainty in ambiguous situations
*
Fast learner - research capabilities for obtaining required
information.
Tasks:
*
Would like to work primarily with information security technologies
and processes
*
Conduct monitoring, operations and control tasks in regards to
Security Operations Center (SOC) activities
*
Contributes in security incident management in regards to Security
Incident Response Team (SIRT) activities
*
Performs vulnerability testing, risk analyses and security
assessments
*
Finds and documents new ways to solve existing production security
issues
*
Assist in activities related to information security management and
ISMS operations and improvement processes. Assist with follow up of
corrective measures
*
Deliver technical reports and formal papers on SOC, SIRT and
forensics activities
*
Contributes to security best practices, ISO compliance and new
security standards.
*
Assists in security training and awareness activities
*
Contributes to security programs for the organization
*
Attends conferences and trainings as required to maintain proficiency
*
Actively contribute to further developing of the Security Department
in cooperation with the Team Manager and Department Manager
*
Referring difficult or complex issues to more experienced staff.
Why Visma?
In addition to working alongside very talented people, we also offer a
wide range of benefits that you can take advantage of.
*
Capture the flag competitions internal and external
*
Awesome team buildings
*
Fairness and predictability;
*
Ongoing career development;
*
Company holiday apartments in Spain and France;
*
Attractive salary and benefits package (13th salary, medical
insurance, pension PIII, meal tickets, sport plan, Bookster);
*
And, of course, lots of coffee and cake.
More information:
How to apply
Please apply directly on this page using the "Apply now" button and use
the pdf version of your documents.
If any problem appears in this process, you can contact us directly on
the following email address
If you enjoyed the puzzle please provide details how you solve it within
a pdf report provided during the position application.
We conduct background checks on relevant candidates through our partner
Semac.
You made it till here! Below you have some details about the Team and
Visma. Know us and you will want to join us !
Security Department:
The Security Department drives the Visma corporate governing model,
oversees information security to ensure the objectives of the
organisation are achieved.
In addition, it provides a powerful link between an organisation's
governing body, management and those responsible for implementing and
operating an information security management system.
Security department is organised as a Cyber Security Incident Response
Team (CSIRT aka CERT) and a Coordination Center (CC aka SOC) - Visma
CSIRT/CC.
At the core of a successful CSIRT/CC is a strong foundation for
operational excellence driven by well-designed and executed processes,
strong governance, capable individuals and a constant drive for
continuous improvement to stay ahead of the cyber adversaries.
The CSIRT/CC supports business objectives and effectively improves a
company's risk posture. A truly effective CSIRT/CC is one that provides a
safe environment for the business to deliver on its core objectives in
line with its strategic direction and vision.
The CSIRT/CC is designed to collect, integrate, and analyse alarms and
logs from Visma siloed organisations, providing much greater situational
awareness. Additionally, CSIRT/CC allows a transition to an
intelligence-driven approach to security incident management, which is
much more effective for handling advanced threats.
Visma CSIRT/CC provides significant value to organisation security
through:
*
Real-time intelligence
*
Unified security incident management
*
Optimization of security resources
*
Improved threat analysis across utility domains
*
Unified configuration/patch standardisation
*
More efficient forensics and root cause analysis
*
Governance of risk compliance
*
Security monitoring and security events management
*
Monitoring of security policies compliance