Job details
INACTIVE AD:
The employer is not currently actively recruiting for this position, but you can apply for the ad.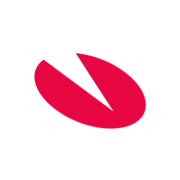 Information Security Analyst
Looking for Premium Talent
Career level
Middle (2-5 years)
Employment type
Full time

Information Security Analyst
Visma's Cyber Incident Response Team (CSIRT) is looking for passionate and highly skilled Information Security Analysts in conducting security incident response, adversary hunting, threat intelligence and digital forensics.
You will be a member of the Security Department, where your skills and contributions to manage Visma security will be very visible. You must love to innovate, analyze data, improve detection and to help team members and receive help from them. The team is international so you will use English both written and orally.
If the descriptions above fit you, and you can check several of the following bullets, Visma IT & Communications can offer you a very interesting work and competitive terms.
The current position is located in Sibiu or Timisoara, Romania
Your skills:
Master's or Bachelor's degree in related fields (Engineering, Computer Science, Mathematics), preferably in Information Security with an overall minimum of 5 years of relevant experience

In depth knowledge of processes, research and performance analysis capabilities

Negotiation capabilities and problem solving mindset

Understanding the IT Service industry as well as the relevant marketplace

Effectively cope with change; comfortably adjust to alterations in work activities; able to decide and act with limited information; effectively handle risk and uncertainty in ambiguous situations

Demonstrated resilience, diplomacy, influence, relationship building, and problem solving skills in a variety of situations

Highly effective written and oral communication skills, excellent interpersonal skills and experience dealing effectively with a wide range of people

Fluency in Business English is required

Customer oriented behaviour

Fast learner - research capabilities for obtaining required information.

Relevant experience in:

Operating systems and computer networks administration

Knowledge of technical infrastructure, networks, databases and systems in relation to information security and risk management

Experience in web application security

Experience in security engineering, computer and network security, authentication, security protocols and applied cryptography

Experience in monitoring networks using a variety of tools to identify potential intrusions

Skills in security forensics activities, malware reverse engineering and cryptanalysis

Skills in scripting and programming languages

In-depth technical knowledge within information security areas:

Intrusion detection and monitoring

Security automation

Security Incident Response

Vulnerability assessments, web and infrastructure pentesting

Experience in implementing security solutions, vulnerability testing, risk analyses and security assessments is an advantage
Tasks:
Would like to work primarily with information security technologies and processes

Conduct monitoring, operations and control tasks in regards to Security Operations Center (SOC) activities

Contributes in security incident management in regards to Security Incident Response Team (SIRT) activities

Performs vulnerability testing, risk analyses and security assessments

Investigate intrusion incidents, conduct forensic investigations and mount incident responses; Anticipate security alerts, incidents and disasters

Finds and documents new ways to solve existing production security issues

Develop automation processes to handle SOC and SIRT activities

Assist in activities related to information security management and ISMS operations and improvement processes. Assist with follow up of corrective measures

Deliver technical reports and formal papers on SOC, SIRT and forensics activities

Contributes to security best practices, ISO compliance and new security standards.

Assists in security training and awareness activities

Contributes to security programs for the organization

Attends conferences and trainings as required to maintain proficiency

Actively contribute to further developing of the Security Department in cooperation with the Team Manager and Department Manager
What Visma offers
We offer an exciting position in an international working environment where you will be part of a dynamic and highly skilled international team. You will have good opportunities for career development through internal training and diverse work assignments in a prominent international company. We offer competitive terms and conditions.
More information:
How to apply
Please apply directly on this page using the "Apply now" button and use the pdf version of your documents.
If any problem appears in this process, you can contact us directly on the following email address
If you enjoyed the puzzle please provide details how you solve it within a pdf report provided during the position application.
We conduct background checks on relevant candidates through our partner Semac.