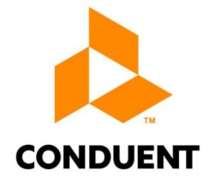 ICT Business Consultant
Career level
Middle (2-5 years)
Job Description
We are looking for professional and proactive ICT Consultant who will supports our ICT-team to manage the internal ICT demands of the business, external clients and relevant legislations, enabling the rollout of changes over all our locations within EMEA.
In this role, you are the linking pin between the users, organization and the ICT departments: Infrastructure, IT Production Applications and BackOffice systems; the ICT BP collects additional information from the client and takes into account wishes and demands from our operations teams. Subsequently, the ICT Consultant interprets this additional information, writes high level functional design, translating these into activities and work packages, and keeps track on progress of the activities. Additionally the ICT Consultant is expected to manage small and medium ICT projects as required by the business needs.
Regular ICT-issues and operational requests will be managed out of our Servicedesk services.
Key Tasks & Responsibilities
Consult with (representatives of) the client with respect to the ICT needs and requirements, resulting in an agreed package;
Translate customer needs and requirements to internal service delivery;
Preparation of functional design and project implementation plan (can also apply to project changes);
Coordinate, execute and control the activities within the implementation plan, as well as monitor the planning;
Transfer of a complete service delivery package to the Delivery Management and/or Client Team Manager;
Ensure follow-up during the first period of operational service delivery;
On request- and proactively support the Delivery Management (with knowledge, expertise) on ICT Infrastructure and all ICT-related topics;
Support during ISO recertification's;
Support the Sales & Account management in the sales process and if necessary contribute with ICT added-value to the proposition of any tender.
Job Requirements
Excellent communication and social skills;
Affinity with ICT solutions for call centers advantageous
Good structuring, planning and organizing skills;
Well-developed analytical skills and numerical understanding;
Solution- and results-oriented;
Native or fluent in English (second language is a plus).
Key Values
Hands-on approach;
Innovative and effective decision-making;
Responsible;
Our Offer

Be part of a company that has truly dynamic and informal working conditions. Conduent offers talent the opportunity to develop oneself and grow throughout the organization. The salary offer depends on your education and experience. Your Conduent location is Iasi, however you are willing to travel to our other locations of Conduent and our customer(s).