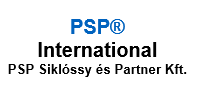 HVAC SALES / ÉPÜLETGÉPÉSZ ÉRTÉKESÍTŐ MÉRNÖK
Spoken languages
Hungarian
Hiring candidates willing to relocate
Yes
PSP®
International
PSP Siklóssy és Partner Kft.
Our client is the daughter company of one of the largest European production companies in heating technology. To strengthen its organization in Romania we search for a
HVAC SALES ENGINEER / ÉPÜLETGÉPÉSZ ÉRTÉKESÍTŐ MÉRNÖK ERDÉLY


project sales focus on individual & collective houses
Transylvania
His/her task is to:
regularly visit of contractors, installer companies, designer offices
build up a network of designers and installers
widen the business relationships with contractors, developers
make regular trainings for installers and designers
organize visits in the factory in France for dedicated partners,
prepare and follow offers to win
follow up of orders
follow up of market developments, competitors
prepare sales reports for the Hungarian HQ
Our ideal candidate has 5+ year experience in sales of heating products
He/she is able to build good relationship with design engineers, developers and installers.
He/she is a reliable and direct person with good negotiation skills and stable family background.
His/her English is at least conversational level.
Please, address your application, which will be treated as strictly confidential (suspension notes will be considered), with CV, photo under file no 48756