Job details
INACTIVE AD:
The employer is not currently actively recruiting for this position, but you can apply for the ad.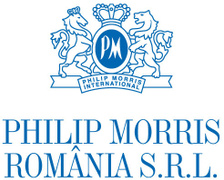 HR Specialist (based in PM factory in Otopeni)
Career level
Middle (2-5 years), Senior (5-10 years)
Employment type
Full time
We are looking for an experienced HR Specialist, with more than 3 year-experience in HR area, with strong HR knowledge and portfolio comfortable working in multinational company, with fluent Romanian and English language, to be part of our Local HR team for a period of 1 year, employed by Philip Morris Romania.
(Job is located in Otopeni, at our factory premises – bus transportation ensured by the company.)
We are a team with passion, commitment, expertise, with a high customer-orientation sense and willing to share its knowledge and at the same time to learn from our new colleague. Our colleague will have our support in onboarding as part of the Local HR team and in becoming familiar with the specifics of the organization and of the processes.
Our new colleague will bring to our local HR team expertise and autonomy in performing high quality transactional and operational tasks in Personnel Administration and Employee Relations areas, tasks which cannot be covered by our colleagues in our HR Service Hub based in Krakow, because of local legal requirements, because of business specifics or which require face-to-face contact. Experience and expertise in International Assignment/Immigration and/or Time & Attendance areas are a plus.
Thus together with the rest of our HR Team in Romania and with our HR Service Hub we are here for the same purposes: to deliver high-quality HR services to our colleagues in the factory, with a high level of satisfaction from their side, to act as a reliable partner in implementing HR strategies and projects and to always strive for continuous improvement in HR processes, activities and deliverables.
Responsibilities:
Personnel Administration:
Acts as a main point of contact for factory-based employees by providing timely, qualitative and legally compliant solutions/advice or deliverables, whenever the request cannot be addressed/finalized by HR Service Hub.
Prepares hiring document file and offers support to our candidates in signing all hiring documentation before first hiring day and manages internal activities with other internal for successful completion of hirings;
Ensures timely document filing, completeness and correctness of personnel and payroll files and performs archiving exercise in line with legal requirement and company HR procedures.
Manages various documents specific to employee life cycle generated by HR Service Hub or generated al local team level (addenda, decisions, employee certificates, reports, labor legislation deliverables, medical certificates etc).
Perform transactional activities and manages documentation regarding maternity, childcare leave and end of employment processes.
Input and maintain all data related to the employees into Revisal and ensure transmission of the information as per deadlines established by the labor legislation.
Employee relations:
Participate in disciplinary procedures by coordinating actions and preparing deliverables required by company HR procedures and Romanian legislation, including collecting all required signatures on the corresponding templates.
Worked time, Holiday and Medical Certificates:
Calculates or audits vacation entitlement of holidays balance at the end of employment contract;
Facilitate documentation filing or reaching the specialist in the team.
Manage medical certificates sent by employees, ensuring correctness, completeness and timely filling or delivery for payroll process. Coordinates any corrections or required data filling with employee, if required.
Contributes to payroll process with specific actions or submission of required deliverables depending on previous exposure and expertise in Payroll process.
Content, Legal Framework & Compliance
Stays up to date with any new legislation provision in the areas of responsibilities, alerts the supervisor on any change, proposes action plans and solutions and implements them in alignment with the decisions made at departmental/ company level.
Acts as guardian of HR content (policies, templates, and online content), ensuring all Romanian legislation updates are implemented and that company processes, procedures and templates are compliant with Romanian labor legislation and with PMI Principle & Practices;
Identifies and proposes improvement solutions and drives its implementation and communication, once validated, to impacted employee personas within the organization.
Participate in HR content (. procedures, communication & templates) review cycles, makes improvement proposals and communicates them to the organization.
Applies the highest standards of integrity and act at any moment in full compliance with all applicable laws and PMI Policies and Procedures across the organization in order to support long term sustainability of PMI business.
Reporting & audits:
Prepares, coordinates and submits deliverables (originals, hard copies, files, reports) regarding Personnel Administration and Payroll, as requested by auditors, internal or external, in line with legislative requirements.
Requirements:
Work experience: 3+ years of HR overall experience in a multinational environment.
Fluent in Romanian and English.
University Degree.
Very good Romanian legislation and labor knowledge.
Excellent team worker spirit.
Highly customer-oriented and result-oriented.
Professional approach to work, can demonstrate control of complex processes.
Very good communication and analytical skills.
Agile learner.
Comfort around hire management; Integrity & trust; Problem Solving.
Excellent planning and priority setting skills.
Autonomous and proactive.
Experience in HR software solutions (SAP, Charisma etc.) is a plus.
PC Literate (very good Excel and Outlook skills).
Experience in International Assignment/Immigration and/or Time&Attendance is a plus.
What we offer
Our success depends on the men and women who come to work every single day with a sense of purpose and an appetite for progress. Join PMI and you too can:
Seize the freedom to define your future and ours. We'll empower you to take risks, experiment and explore.
Be part of an inclusive, diverse culture, where everyone's contribution is respected; collaborate with some of the world's best people and feel like you belong.
Pursue your ambitions and develop your skills with a global business – our staggering size and scale provides endless opportunities to progress.
Take pride in delivering our promise to society: to improve the lives of a billion smokers.