Job details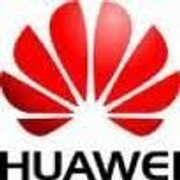 HR specialist
Looking for Premium Talent
Career level
Entry (0-2 years)
Employment type
Full time
Monthly net salary
800 - 1200 €
Job Responsibility:
Provide day-to-day HR support relating to business partnering, employee relations and communication, and HR policies and processes to senior managers and employees.
2. Manage the full life cycle recruitment for the open positions in the four countries as needs will emerge.
3. Serve as point of contact for payroll and benefits information, in close collaboration with the external partners.
4. Support employee lifecycle management processes such as joiners, leavers, absences, personal data changes and job changes
5. Support on organizing the internal training activities, performance management actions (like KPIs settings, appraisal organization, and results communication), internal communication activities.
6. Take ownership of your tasks and introduce new ideas to evolve your processes and procedures
What are we looking for our next HR member?
Minimum of 1 year in relevant work experience in a fast-paced HR team
2. Demonstrable success with direct recruitment strategies
3. Experience working within a fast paced, commercial environment with experience of senior stakeholder management
4. Strong commitment to providing outstanding customer service
5. Strong initiative and solid judgment abilities/skills
6. Self-motivator with strong organizational and intra-personal skills, and a great collaborator
7. Attention to detail, calm under pressure and great ability to priorities
8. Knowledge of Microsoft Office Suite essential, with a great focus on excel and power point.
Online interview
how many years of HR experience?
when can you start the new job?
Do you have rich experience in recruitment?