Job details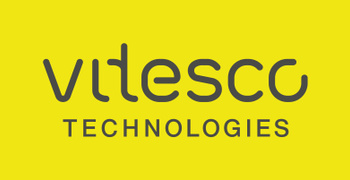 HR Global Learning Administrator
Career level
Entry (0-2 years)
Employment type
Full time
Employment type: Permanent
Experience level: 1 - 2 years
Description
We are looking to hire an HR Global Learning Administrator in our office in Timisoara.
We are certain that our sustainable future can be ensured only by choosing what we do today. We have chosen to lead the transition towards clean mobility through our electrification solutions. Taking care of what we have today will ensure continuity to the future. Be part of the future, be part of our teams!
This role will include the following responsibilities:
Focus on operational support, continuous development and participating in global projects implementation with special focus on SAP SuccessFactors;
Close cooperation with the project managers/ process owners throughout the entire Project Rollout and Continuous Improvement for already implemented modules;
Community Management targeting various stakeholders;
Actively participate in the implementation of various activities and projects (Release Management, Change Management, etc.);
Ensure support in all HR operational activities (incident management, standard reporting, etc.);
Maintain open communication with various Stakeholders – Process Owners, Service Owners, etc.;
Ownership of various work packages – training concept & delivery, testing, etc.;
Develop, maintain, and continuously improve processes via knowledge management & training concept) across digital solutions;
Continuous Improvement system related activities (. Release Management, Demand Management);
Install an accepted method of quality assurance related to the SuccessFactors Talent global process (. KPI);
Manage tasks & processes within a complex organization and ability to handle various stakeholders;
Consult and coach internal customers to enable them to become Administrators of the Learning Management System;
Ensure Adherence to defined quality management process (. Naming Convention, Learning Standards, etc.);
Collect and manage learning administration needs from locations and business units;
Create, maintain and manage items, programs, curricula with Global Rollout impact;
Coordinate with various stakeholders to manage content in an efficient, transparent, and structured manner with focus on user experience.
Qualifications:
Academic degree in business administration, business informatics or any related field;
Experience in project execution under pressure;
Several years of experience in HR fields;
Good communication skills and high commitment to work and ability for teamwork;
Willingness to learn and overcome challenges in a dynamic environment;
Eager to learn and accept new challenges in an agile environment;
Confidence in dealing with people (by phone, virtually);
Profound knowledge of the SuccessFactors Suite (Learning, Performance, Goals, Calibration, Mentoring) is a plus;
Fluent English language skills (written and spoken).
What we offer:
Integration Program in a professional & dynamic team;
We know that sports and reading books help us in our development, so these are also part of our benefits;
Work with passion and we will reward you accordingly;
…and because money isn't everything, you will find happy and supportive colleagues.