Job details
INACTIVE AD:
The employer is not currently actively recruiting for this position, but you can apply for the ad.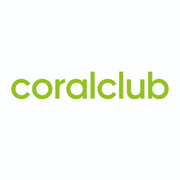 Recruiter and HR Admin for Europe
Career level
Middle (2-5 years)
Employment type
Full time
Spoken languages
English
- Advanced
, Russian
- Medium
We are an international company Coral Club!

Our mission is to Hydrate the world !
Since its founding in 1998 Coral Club has grown into a leading producer and promoter of healthy lifestyle products. The company makes use of innovative methodologies and cutting edge R&D in healthcare, offering top quality products with maximized nutritional value that help create a healthy balance within the body. Our range is constantly being improved and expanded thanks to the never-ceasing research and development that is being conducted for us by leading R&D establishments and experts around the world. The company's mission is to improve quality of life and health. Thus, our top priority is to promote a healthy lifestyle, which starts with nutrition and goes all the way to positive thinking.
We are currently seeking a talented HR Generalist to join our team.
Responsibilities:
• Handle and monitor administrative documentation and processes from Hire to Retire
• Active search candidates for vacancies in Europe – performing corporate Recruitment for Romania and European countries, for all internal positions: from Front Desk, to Middle and Top Management positions
• Define search resources, collaborate with departmental managers to understand skills and competencies required for openings, describe and post vacancies
• Interview, assess candidates and coordinate further interviews with management
• Monitor of wage market
• Assist the Head of HR for Europe in all internal projects cross-countries and contribute to the implementation of efficient HR processes
We expect that you:
• Have 2-3 years of experience in recruitment (vacancies of various levels)
• Know and use different recruitment methods (ex. competency interviews)
• Have experience in searching and filling vacancies in European countries
• Speak Fluent English – proficient, mandatory
• Russian – as advantage, not mandatory
• Active, sociable, responsible and result-oriented person
We offer:
• Competitive and stable salary
• Bonuses – 20% of fixed salary, for closed vacancies/objectives in appropriate time
• Employee discount to all Wellness products
• Cosy office and Work from Home
• Working schedule: Monday to Thursday 09:00 - 18:00 and Friday 09:00 - 17:00
• Office 3 minutes away from 1 Mai metro station
• Multinational work environment
• Opportunity to develop your skills in various areas
Only candidates which will submit their CV s in English will be consider suitable for the role.
All suitable candidates are welcome, no matter sex orientation, religion or race.
Take the opportunity:
We have built a company where financial success is tied closely to technical achievement. We are always on the lookout for people who can bring their intellect, enthusiasm, and ability to execute to the team.
We promote a working environment in which diversity is recognised, valued and encouraged. Coral Club is an equal opportunities employer, therefore, all appointments and promotions are made on the basis of performance and ability.
If this job isn't quite right for you but you are looking for a new position, please contact us for a confidential discussion on your career.
Terms and conditions.
Coral Club Limited is strongly committed to protecting the privacy of your personal information. The Coral Club Job Applicant Privacy Notice explains how we treat the information you submit and we collect as a part of the recruitment process. By using the Coral Club careers website and submitting your personal information through this site, you agree that Coral Club Limited may process your personal information for the purposes described in the Cora Club Job Applicant Privacy Notice. Coral Club Limited is the data controller for the information you provide through this website.
Online interview
In what HR tools do you have expertise / worked with?
What criteria and specific skills would you target, when screening candidates for a COO position?
Which are your salary expectations? (please include only digits, having in mind Net Salary/month)