Job details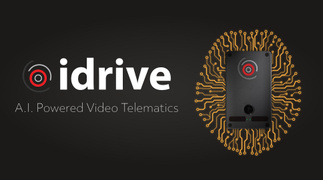 Career level
Middle (2-5 years)
Employment type
Full time
Spoken languages
English
- Advanced
, Romanian
- Native
* all languages are compulsory
Idrive Inc., is a global leader in Video Telematics and Artificial Intelligence based on services for the transportation industry. With over 10 years of experience in the industry and one of the world's biggest repositories of labeled and verified video data, Idrive's intelligent systems are enhanced by billions of miles of driving data, deep learning, and industry insights to produce a leading product that has saved hundreds of lives by preventing collisions through improved driving behavior.
Idrive engineers and manufactures its products in-house and its award-winning aIl cameras are made in the USA.
HR Generalist Job Responsibilities:
Recruits, interviews, and facilitates the hiring of qualified job applicants for open positions; collaborates with departmental managers to understand skills and competencies required for openings.
Conducts or acquires background checks and employee eligibility verifications.
Implements new hire orientation and employee recognition programs.
Performs routine tasks required to administer and execute human resource programs including but not limited to compensation, benefits, and leave; disciplinary matters; disputes and investigations; performance and talent management; productivity, recognition, and morale; occupational health and safety; and training and development.
Handles employment-related inquiries from applicants, employees, and supervisors, referring complex and/or sensitive matters to the appropriate staff.
Attends and participates in employee disciplinary meetings, terminations, and investigations.
Maintains compliance with federal, state, and local employment laws and regulations, and recommended best practices; reviews policies and practices to maintain compliance.
Maintains knowledge of trends, best practices, regulatory changes, and new technologies in human resources, talent management, and employment law.
Performs other duties as assigned.
What we offer:
• You will work on high-technology projects with the best team in development and engineering.
• Enjoy an attractive compensation package with excellent benefits such as private medical subscription, fruits, coffee and juices every day, annually Team Buildings, Christmas parties, periodic evaluation and performance bonuses;
• Most importantly, have a fulfilling career in development
We are the best in the world at what we do and we are looking for qualified people to join our team.
Qualifications/Skills:
Excellent verbal and written communication skills.
Excellent interpersonal, negotiation, and conflict resolution skills.
Excellent organizational skills and attention to detail.
Excellent time management skills with a proven ability to meet deadlines.
Strong analytical and problem-solving skills.
Ability to prioritize tasks and to delegate them when appropriate.
Ability to act with integrity, professionalism, and confidentiality.
Thorough knowledge of employment-related laws and regulations.
Proficient with Microsoft Office Suite or related software.
Proficiency with or the ability to quickly learn the organizations HRIS and talent management systems.
Education, Experience, and Licensing Requirements
Bachelor's degree in Human Resources.
At least one year of human resource management experience preferred.