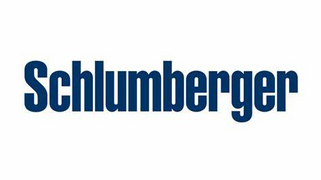 Immigration and Compliance Analyst
Looking for Premium Talent
Career level
Middle (2-5 years), Entry (0-2 years)
Employment type
Full time
Spoken languages
English - Advanced
* all languages are compulsory
Mission
The Compliance Analyst is responsible for implementing, promoting, auditing and advising Human Resources (HR) and line management on compliance issues. The Compliance Analyst supports the Legal and Compliance departments by providing updates and documentation regarding employment law and best practices.
Also this person will be responsible for assisting employees and their families with obtaining the required visas, permits and documents to travel to or work in a given location. He/ She will support business units and functions in ensuring compliance to Schlumberger policies and practices.
Responsibilities
Implement programs and processes to ensure compliance with employment legislation, immigration law and internal policies.
Ensure Schlumberger policies and documentation consider current industry best practices and local legislative requirements.
Monitor HR documentation and update as necessary to ensure compliance with local legislation. Review and update content on the Compliance and HR InTouch websites.
Plan policies and guidelines to meet future legislative changes.
Implement employment law updates and training workshops.
Coordinate the documentation required for relocations and transfers, business meetings, training, internships, seasonal employment, offshore employment, intermittent visits for work purposes, permanent resident status, desert and offshore passes, and attestations where applicable.
Maintain internal immigration and visa records as required by law and coordinate with external vendors.
Maintain files related to immigration laws, such as visas, public access files, labour applications and work permits, and coordinate inquiries by the public or governmental agencies
Maintain visa files of employees to ensure continued validity, and monitor ongoing compliance with particular visa requirements and right to work.
Help develop and maintain course material related to visa and immigration topics; provide training to managers, Legal, Human Resources and other employees as required
Promote privacy awareness, and oversee deployment of data protection requirements and the company's privacy strategy
Comply with Schlumberger standards and policies.
Help coach and develop new team members.
Participate in continuous improvement initiatives.
Ensure compliance with Data Privacy and Protection Guidelines and relevant legislation.
Experience & Exposures: