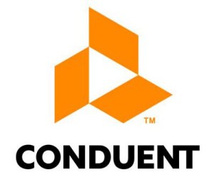 HR Assistant with German and English
Career level
Middle (2-5 years), Entry (0-2 years)
Spoken languages
English, German
Educational and professional background:

• University degree
• Good communication skills in German and English
• Proficiency in using MS Office (especially MS Excel, Word and Outlook)
• Able to understand various HR systems and their key functionalities quickly (system literate)
• Internship or professional experience in either / and Business Administration, Customer Service and/or HR
• Advantage: experience in Process documentation and improvement

Personal requirements:

• Motivation to learn and growth personally
• able to deal with complexity
• Strong attention to detail, high level of accuracy
• Able to deal with changing priorities and demanding situations
• Initiative and looking for continuous improvement
Job description
The position offers the opportunity to become familiar with various HR areas. Performs the following duties and may become expert or key user in one or more of them:
• Processes personnel forms, records statistics and handles highly confidential material
• Answers general questions and inquiries in various areas of Human Resources to employees and supervisors
• Creates standard employment contract documents along the employee lifecycle
• Schedules and monitors actions and deadlines according to relevant processes
• Maintains databases and employee records using a variety of systems and tools and provides information to employees and supervisors
• Compiles data for analysis and reporting, performs routine analyses and creates standard as well as customized reports
• Validates and submits payroll input, contributes to time & attendance process management
• Contributes to monitor compliance of HR processes to applicable regulations and internal policies, performs relevant assessments and activities
• Supports employees and supervisors on 1st level HR questions and by providing reports, forms and certificates; handles escalation process to 2nd and 3rd level HR Service
• Contributes to HR process standardization and harmonization across the related groups and the overall HR Shared Service organization
• Maintains and develops a knowledge database for frequently asked HR questions across the related groups
• Active knowledge sharing with the in-country HR team as well as within the HR Shared Service Organization
• Deputizing and supporting other HR Shared Service team members as appropriate
• All other duties as assigned

We are looking to fill this position as soon as possible. Please apply only in the nature specified. We thank everyone for applying, however only successful candidates will be contacted for an interview.
Online interview
What is your English Level on a scale from 1 to 5?
What is your German Level on a scale from 1 to 5?