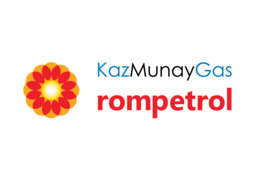 HR Administration & Payroll Manager
Career level
Senior (5-10 years)
Job purpose:
Coordinating, planning and monitoring the services support employees function activities in order to fulfill the internal clients' requirements (management and employees) in time and in accordance with the legislation in place.

Responsibilities:
• Monitors and manages the process of personnel administration and payroll for all the employees in Romania, in order to provide efficient services for internal clients.
• Proposes and implements approved policies and procedures within personnel administration, payroll and changes in the collective labor contracts at group level.
• Coordinates the implementation of instruments and systems in order to ensure the alignment and the efficiency of processes within employees support services and to maintain correctly and updated records.
• Defines the workflow processes, rules and instructions for the employees services support function.
• Provides support and advice for the Human Resources Department and internal clients (company management, employees) in order to ensure that the problems related to the relationship with employees (change management, claims, conflicts at work, etc.) are handled in time, efficient and in compliance with legal requirements.
• Coordinates the communication of subordinated Department with other structures of the Human Resources Department and proposes solutions, in order to ensure that the processes related to the termination, execution and modification of labor relations fulfill the legal requirement.
• Establishes team's structure (in terms of number and the necessary competences) to ensure that the team provides the best and efficient personnel administration and payroll services.

Requirements:
• Bachelor degree.
• Inspector/Human resources Manager Certificate.
• Minimum 8 years of experience in human resources area.
• Minimum 3-5 years of experience in coordinating a personnel administration and payroll team in a company with at least employees.
• Previous experience in oil and gas area represents an advantage.
• Previous work experience in Shared Services Center represents an advantage.
• Very good English knowledge.
• Strong knowledge of MS Office (Word, Excel, Power Point).
• Working experience in Charisma software represents an advantage.
• Excellent knowledge of work legislation.
• Excellent knowledge about the practices within the field of personnel administration and payroll.
• Very good communication and presentation skills.
• Orientation to internal and external customer.
• Ability to work in a dynamic and multicultural environment.