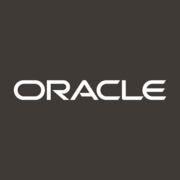 Junior Sales Operations Analyst- contractor
Career level
Middle (2-5 years), Entry (0-2 years)
1 year contract with extension
Working hours : from 9am to 6pm and from 2pm to 11pm .
The GSCO (Global Sales and Consulting Operations) Central Team is responsible for providing Training, Business Support and Communications on Sales Systems and Tools used by Sales and Consulting globally. We are currently looking for a hard working individual to work within the GSCO Tier 2 Support team.
The GSCO Business Analyst will report to GSCO Support Operations Manager and will be responsible for providing high quality, responsive support to Oracle's Global Sales and Consulting teams.
Successful candidates will have experience in supporting either internal or external customers. Professional-level English written and verbal skills and a commitment to high quality customer service are also essential.
Job duties are varied and complex, needing independent judgment and include but not limited to:
Provide 2nd level of support on Sales end to end processes
Troubleshoot and resolve complex queries
Act as knowledge expert on Sales end to end processes and systems
Provide updates / training to other colleagues within an area of expertise
Act as a bridge between the sales team and various other supporting functions (GSCO, Deal Management, AR, Collections, Credit Team, Order Management, Approvals, Business Practices, Revenue Recognition, Incentive Compensation, etc.)
Gain an understanding of the business priorities and challenges of Global Sales Reps and Managers
Support for new application roll-outs.
Participated in testing of new applications
Meet GSCO Support KPIs and targets
Communicate activity metrics to GSCO management
Undertake admin responsibilities as required
Keep current on new releases and enhancements
Undertake other projects as required
Skills:
Strong communication, interpersonal, and analytical skills
Ability and desire to provide excellent customer service to internal customers
Ability to work independently and in a dynamic environment
Excellent English skills both written and verbal
Strong problem-solving skills
Flexibility to working in shifts
Proactive, team player
Positive and "Can Do" attitude
Results orientated
Good PC skills, esp. in Word / Excel
Strong problem-solving skills
BS Degree preferred
desired:nbsp;
Experience in supporting Sales Reps
Experience in supporting Oracle applications
Knowledge of the Oracle Sales Process and Tools
.