Job details
INACTIVE AD:
The employer is not currently actively recruiting for this position, but you can apply for the ad.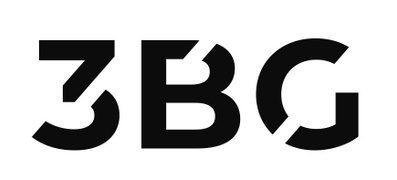 Graphic designer
Looking for Premium Talent
Career level
Middle (2-5 years), Senior (5-10 years)
Employment type
Full time
Spoken languages
Romanian
- Native
, English
- Advanced
* all languages are compulsory
BUZZworthy is part of 3BG LLC (based in the USA), a globally leading Amazon consulting services agency with a hands-on approach helping brands grow their product sales on the largest eCommerce platform in the world.
We're a highly specialized group of creative, strategy and data-driven Digital Marketing professionals with more than 8 years of experience in branding, graphic design, Social Media and digital marketing. We know how to create BUZZ!
Our blueprint is: listing creation + optimization, product ranking, Amazon PPC management, brand protection & 24/7 monitoring and account growth management.
We're also the fastest growing start-up in Romania with an 8-figure annual turnover (in US Dollars)
We are now seeking for someone who will join our team on a full-time office position as
Graphic designer
Please leave a link to your portfolio in the mini-interview response below.
Your main responsibilities on this role will be:
Participate in creative concept development from idea to execution

Create various visual content based on Creative Director's brief

Understand and adhere to brand guidelines

Conceptualize, design and develop innovative visual concepts and solutions for all digital channels

Create original content for the website, social media pages and other marketing materials

Develop new product packaging design for product launching or rebranding, based on Creative Director's brief

Develop packaging graphic solutions/prototypes for products in line with brand and industry trends

Maintain the aesthetics look and brand integrity of the package in regard to structure, graphics, layouts and photography retouching to meet packaging

Maintain design consistency across all media and ensure that all aspects of campaign align with brand/product needs

Review proposed designs with the Creative Director prior to sharing with marketing teams to ensure design aesthetics and requirements are met

Quality assurance on all production works to ensure high technical quality and brand consistency

Responsible for testing all visual solutions before uploading

Continuously track creative and design trend in the world and ensuring to stay on top and to maintain best practices

Collaborate with members of the marketing or media buying team to develop strategies for advertising campaigns

Your core competencies and skills:
English language proficiency

Graduate in design or related discipline

3+ years of experience in design

Familiar with Google Suite (., Docs, Sheets, Slides, Calendar, etc.), , Slack

Strong knowledge of creative tools, such as Adobe Creative Suite (Photoshop, Illustrator)

Hands on experience with marketing design, package design, typography, color, web and social media design, print production and image selection

Strong understanding of digital marketing and advertising industry

Understanding of brands and marketing campaigns

Excellent interpersonal, oral, and written communication skills

Outstanding creativity

Ability to handle multiple projects simultaneously

Receptiveness to feedback and adaptability

Able to work independently and as a part of a team

Able to work within a diverse and cross-functional team

Highly self-organized, multitask and realign priorities as needed
What is cool about this job:
Attractive salary

Great work environment: American management and friendly teammates

Challenging projects on the world's largest marketplace: Amazon

Work from home when needed and flexible work hours

Central office location (easy access by car or public transportation)

All the support you need to learn and develop (tools, knowledge and expertise of our team)

Access to the most up-to-date learning channels (international trainings, seminars and webinars)
Online interview
How many years of experience do you have as a designer?
What is your Photoshop knowledge on a scale from 1 to, where 5 is highest?
What is your Illustrator knowledge on a scale from 1 to, where 5 is highest?
Did you create package designs so far?
Did you participate in brand creation before?
Please leave a link to your portfolio here. CV link would be appreciated here as well.