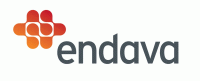 Graduates Program - Development - Bucharest
Career level
Entry (0-2 years)
Endava Graduates Program offers you the perfect opportunity to kick start your IT career!

Join our graduates program, separated in three career paths: Development, Testing and Applications Management Disciplines. You will benefit from up to two months of intensive training programs aimed at developing your technical and soft skills, and a buddy that will guide and coach you through you starting period in Endava.

About us:
Endava is an IT services company headquartered in London with ongoing operations in the UK, USA, Romania, Moldova, Serbia and Macedonia. Our main activity is to provide customized software solutions for our customers. We are involved in complex projects that deal with developing key software components and business strategic solutions at the heart of global businesses.
We are one of the fastest growing organisations where you will find an international environment and rewarding opportunities.

What will you need to get started?

• Good knowledge OOP concepts & design patterns;
• Basic knowledge of Java programming language;
• Basic knowledge of SQL;
• Final year or achieved IT or technical degree is a requirement;
• Passionate about software design and development;
• A proactive person, fast learning and motivated;
• Involved in extracurricular activities: ( personal projects, member of research Labs/Academies, training, certifications );
• Problem solving skills;
• Ability to research new technologies & languages;
• Advanced knowledge of the English language, both spoken and written form.

What are your benefits?

• A real job in one of the fastest growing global companies;
• Benefit from development and training programs;
• Enjoy a great career opportunity in a friendly environment;
• You will be working and learning alongside our software development specialists, and you will become involved in multiple project lifecycle stages;
• You will be involved in helping our teams to find innovative solutions to complex issues;
• Enjoy full support from our team and have a buddy assigned to you.


Apply now!