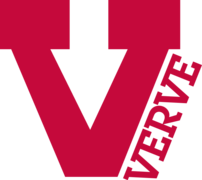 Global IT Infrastructure Engineer
Career level
Middle (2-5 years), Senior (5-10 years)
Spoken languages
English - advanced
At Verve, we believe it's important for brands to know their customers better and create more valuable relationships with them. Our specialist online Community Panels enable us to give customers an environment where they can help shape the future of brands and products that we all use and love.
As a grown-up start-up, Verve maintains an entrepreneurial mentality, while offering enough structure to support our team without hindering creativity. With offices in London, Chicago, Toronto and Iasi, we are expanding globally. We believe in building a culture that is supportive, friendly and social, and this is true in all our local teams. We embrace diversity and encourage people to come up with ideas and ways of doing things better – whether in your role, or as a company.
We are looking to hire a Senior IT Infrastructure Engineer with generalist experience. You will likely have worked in a smaller company and supported internal users with issues ranging from laptops, phones, to IT servers and networking issues. We are looking for someone senior who can support the infrastructure as well as offer support locally to the Romanian team in Iasi. You will be part of a truly multi-national and multi-cultural environment, supporting all our locations, including on-call support for out-of-office hours. Our team is 100 people globally, and over 20 locally in Iasi.
We are looking for like-minded individuals to join our team. Below is a list of responsibilities for the role – we don't expect you to be an expert in all of them, but you should be able to do 90% of the role:
Core responsibilities (70% of your time)
Maintain the server and network infrastructure, hardware and software
Perform daily system monitoring, verifying the integrity and availability of all hardware, server resources, systems and key processes, reviewing system and application logs, and verifying completion of scheduled jobs such as backups.
Perform regular security monitoring to identify any attempted intrusions or vulnerabilities
Ensure data is regularly backed up, secured and stored appropriately
Ensure all systems are up to date with the latest security patches and anti-virus definitions
Maintain SQL Server environment
Administration of Exchange, Active Directory, DNS, DHCP and Group Policies
Support virtualised environments using Microsoft Hyper-V and VMWare
Support applications and web server environment.
Perform capacity management to ensure IT meet the required levels of service.
Manage support tickets within SLA and ensure issues are follow through to resolution.
Design technical solutions
Other responsibilities (30% of your time)
Setup and support end user devices
Interact with suppliers for both purchasing and support
Maintain visibility of current market trends to ensure we are making use of relevant new technology as it becomes available
Provide support to end users
Responding to helpdesk tickets
Supporting and mentoring junior members of team
Key Skills
Supporting Windows Server and Desktop environments
Supporting Microsoft Hyper-V
Supporting Microsoft IIS
Supporting Active Directory, DHCP, DNS and Group Policies
Managing backups
IT Security
Firewall configuration and management
Network device configuration and management
Desirable Skills
SQL Server (Query writing)
Supporting web applications
Powershell scripting
Online interview
Please rate your knowledge on a scale of 1-5 (1=basic knowledge of concepts, 2=expert knowledge of detailed processes): - Server and network infrastructure maintenance
Please rate your knowledge on a scale of 1-5: - Security monitoring
Please rate your knowledge on a scale of 1-5: - Data backups
Please rate your knowledge on a scale of 1-5: - Exchange administration
Please rate your knowledge on a scale of 1-5: - Active Directory
Please rate your knowledge on a scale of 1-5: - Hyper-V and VMware management
Please rate your knowledge on a scale of 1-5: - Hardware and software support to team on-site